Styles + Fit
Quality and comfort are paramount in our footwear. We use only the highest quality leathers and suedes, and every style has with a lightly cushioned insole for round-the-clock wearability.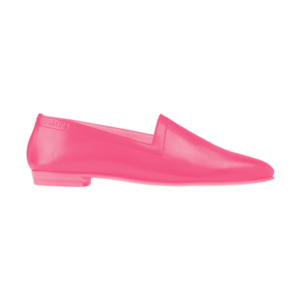 No.10
Our original all-rounder. A super-light day-to-night shoe. Our signature flat has an almond-shaped toe and is a snug fit. When you first try them on they can feel closefitting. But they are unlined and made to stretch and fit like a glove. If you prefer a looser fit, we recommend you go a size up.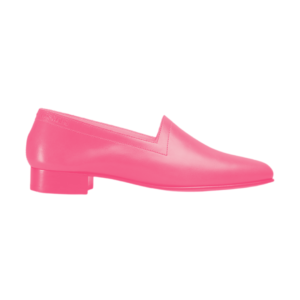 No.11
This style retains the shape and glove-like fit of our signature No10 flat but comes with a slightly higher 1″ (2.5cm) block heel. These are ideal for those of you who want more heel support, and can also offer a more formal, tailored look.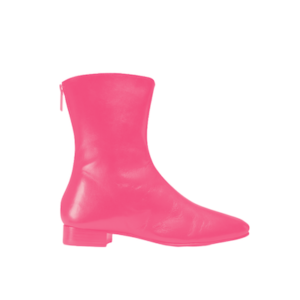 No.12
Our version of the go-go boot. Leather lined they will give a little, but not as much as our loafers. They are a snug fit across the top of the foot and where the contrast zipper runs over the heel. When trying on, push your foot as forward as you can to make zipping easier the first time. A shoe horn will ease your foot in and help flatten the zip's leather facing. Some of our customers choose to go a size up.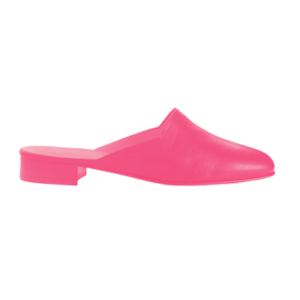 No.13
A backless translation of our signature No10, but with the same block heel as No11. Made for both at-home slip-ons and hot summer days. They are also unlined and will stretch and mould to your foot.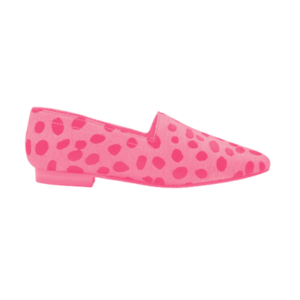 No.14
When we decided to use ponyskin and a more structured leather, we made our first lined shoe. Maintaining the same shape as No10, these have a different feel and don't give so much. We don't currently have this style in our shop.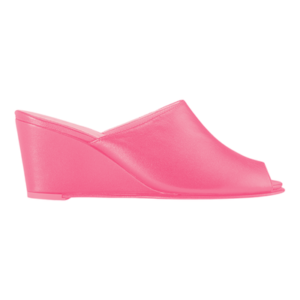 No.15
A modern take on a classic mule. Our wedges have a rounded-open toe and are leather lined. The high vamp wraps around the foot and offers good support to balance the height. They will stretch a little and, apart from those with a cork heel, are not confined to summer. They are mules to wear to parties, at weekends, and to the office on days you want a colour lift. Also work great with socks.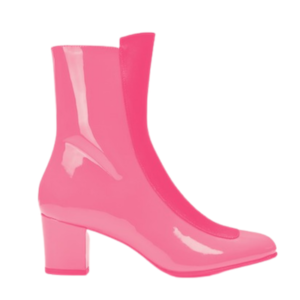 No.16
These mid-heel boots have a round-shaped toe and are made to cosset the foot. The side zipper gives support around the ankle. When trying, point your foot downwards as much as possible to slide into them. Once zipped up you can feel the all-round comfort. A bad-ass boot for everyday wear.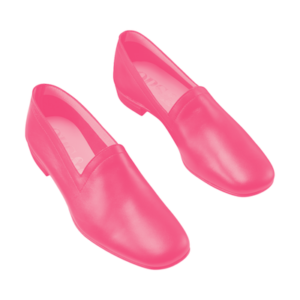 No.17
An extension of  our signature No10 flat. The No17 has a slightly wider front and sleek square-shaped toe for a supremely comfortable fit. They are roomier than our other loafers and perfect for those who have a wide foot or prefer a looser fit.