Away From Beloved Lover – Dee Peyok's 60s Cambodian soundtrack
Our friend Dee Peyok has written the incredible Away From Beloved Lover. Her longstanding love of 60s culture is partly what led her to write a book about it. However, that book ended up being about a place 6000 miles away and 20 years before her time.
We're delighted she's here to talk about some standout moments. Over to Dee …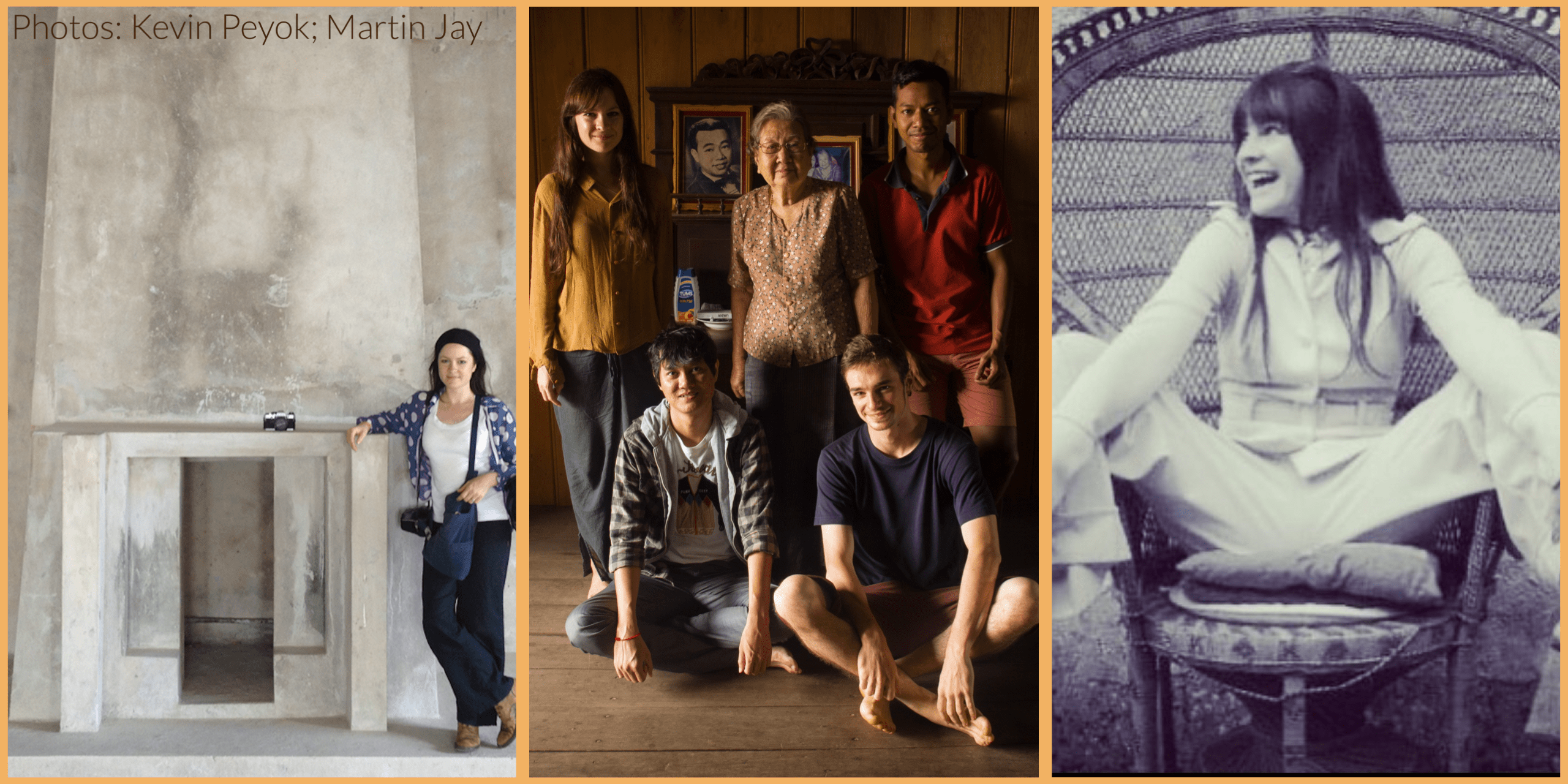 I spent seven years travelling across Cambodia, tracking down surviving superstars of the 60s music scene in traditional houses on stilts by rice paddies, in the country's ancient forests and in cafes in the new, divided Phnom Penh. I found, 40 years on from Cambodia's genocide, this music remains the soundtrack to daily life.
In 2012 I stepped into an abandoned casino to hear the familiar melody of Procol Harum's 1967 hit song A Whiter Shade of Pale. The notes of a Farfisa organ bounced off cavernous walls. A rich, silken voice took flight filling the air not with Keith Reid's words or Gary Brooker's timbre, but from the divine vocal chords of Cambodia's most famous sixties singer, Sinn Sisamouth. The song retains the original girl-breaks-boy's-heart sentiment, but the words were rewritten in the Cambodian language Khmer and it was renamed Away from Beloved Lover – sometimes credited as Apart from Beloved Lover.
1967 was also the year Sisamouth started duetting with a young female singer from the north of the country called Ros Sereysothea. She was the Tammi Terrell to his Marvin Gaye and together they were Cambodia's King and Queen of pop. In Sereysothea's 1972 garage rock belter I'm 16, she extols the quixotic buoyancy of youth.
Sereysothea played the romantic heroine to her female counterpart Pen Ran's tomboy antics and independent, rebellious soul. Ran answered the release of I'm 16 with her own humorous response, I'm 31. As Sereysothea buttoned up her A-line dress, Pen Ran was hitching up her miniskirt and putting her best knee-high boot forward with hits like Mini A Go Go.
The soundwaves spreading across Cambodia from American military radio in occupied Vietnam were superseded by a melange of musical influences from around the world. Famed for their surf rock angst, Apsara Band's lead singer, Sereyvuth Panara was also a fan of doo-wop.  and lent a calypso style to a cover of Haitian song Yellow Bird, made popular by the Arthur Lyman Group in 1961.
The Apsara Band weren't the first Cambodian rock band. Baksei Chamkrong claim that title. A band of brothers who formed in the late 40s entered their final formation in the early 60s with surf-rock hits like SKD named after a powerful alcohol distillery.
Six years on from SKD's release, the hard-rock bands of the early 70s ushered in a new era with a heavier sound to reflect the by-now war-torn landscape. Dancing Saravan Under the Full Moon tips the lighter end of the rock scale. The guitarist starts the song impersonating a Khmer floor zither called a takhe on his cherry red, homemade Vox Phantom.
To celebrate an editorial milestone, reached during writing the book, I treated myself to my first pair of Ops&Ops – gorgeous No15 Metallic Purple wedges. Another was rewarded with No11 Pink Frost block heels, which rarely come off my feet. My seven-year-old son snapped me wearing them one day out at Walpole Bay. 
I love the No16 Oreo boots, which invoke Mary Quant, Bridget Riley – and would look perfect in this 1970 shot (below) from Cambodian TVK television studio. I'm also partial to Avocado. But now that Away From Beloved Lover is out, I'll be stepping out in No10 Lipstick Red.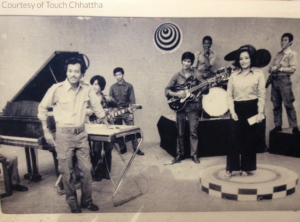 Keep up to date with Dee by following @deed_peyok  @DeePeyok and check out her favourite Ops!