One for the road at Trader Vic's Tiki Bar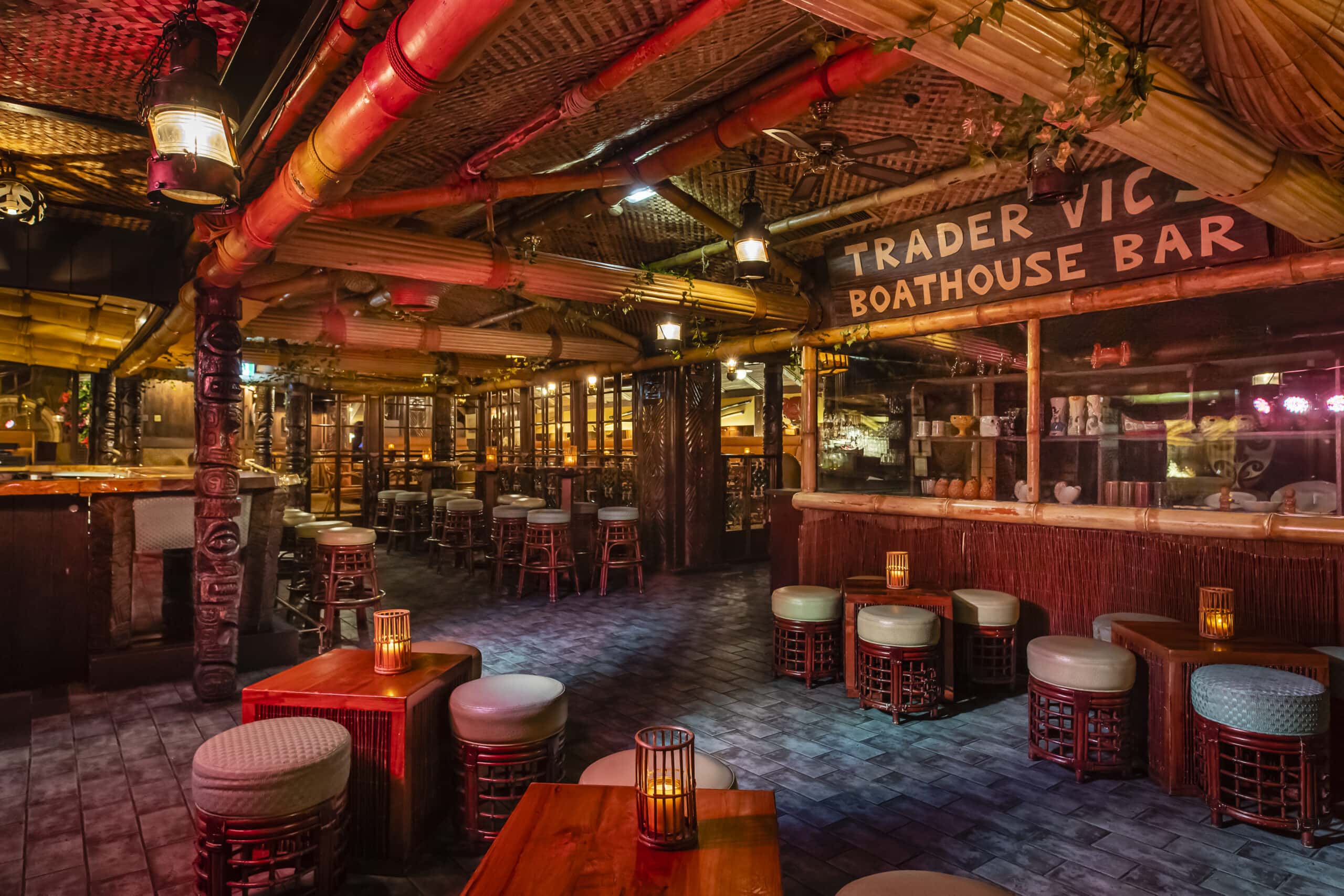 Step out of the cold and into the warmth of London's original, 1963 tiki bar, Trader Vic's. And step in soon! The Hilton Hotel in Park Lane – which houses the underground bar created by Vic Bergeron, inventor of the Mai Tai – has called time on the legendary haunt that counts Charlie Chaplin, Marlon Brando, George Harrison and Elton John among its past patrons over the years.
Descending along a curved staircase from the Hilton's ultra-modern lobby is like entering a portal into a mid-century, tropical world far from contemporary London. Lined with bamboo and Polynesian-styled, hand-painted wallpaper, and overseen by unsmiling wooden tikis that were carved in Tahiti, this is an establishment like no other in the capital. Signature cocktails such as the Scorpion, Zombie and Samoan Fog Cutter come served in wild drinking vessels in the shape of boats, coconuts and hula girls, making the sipping that much more fun.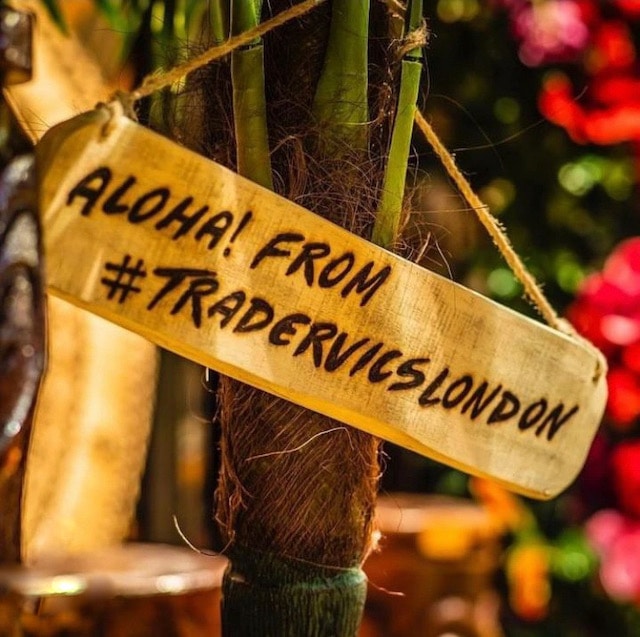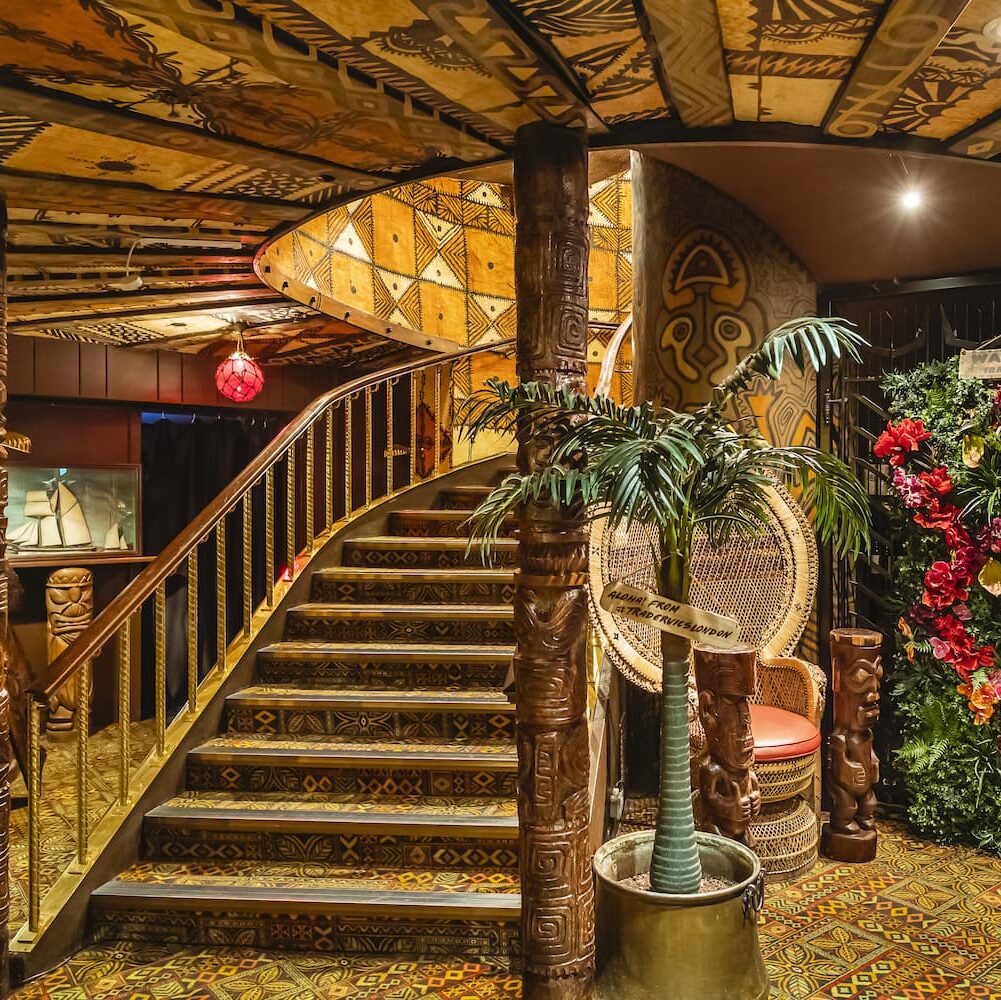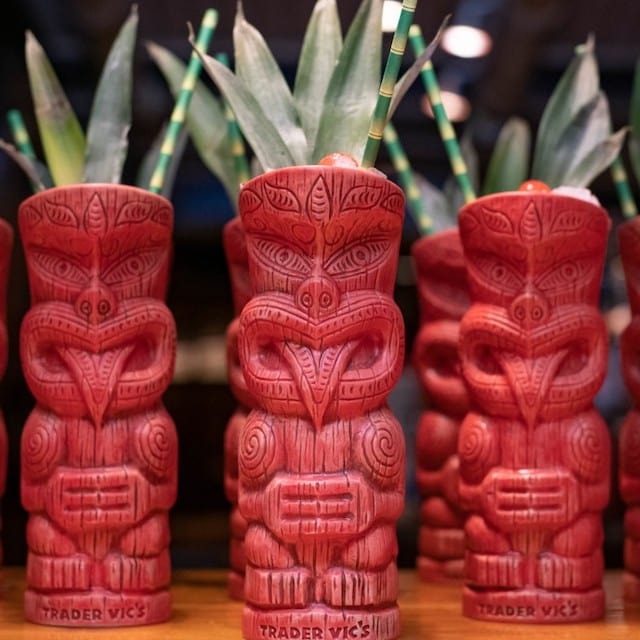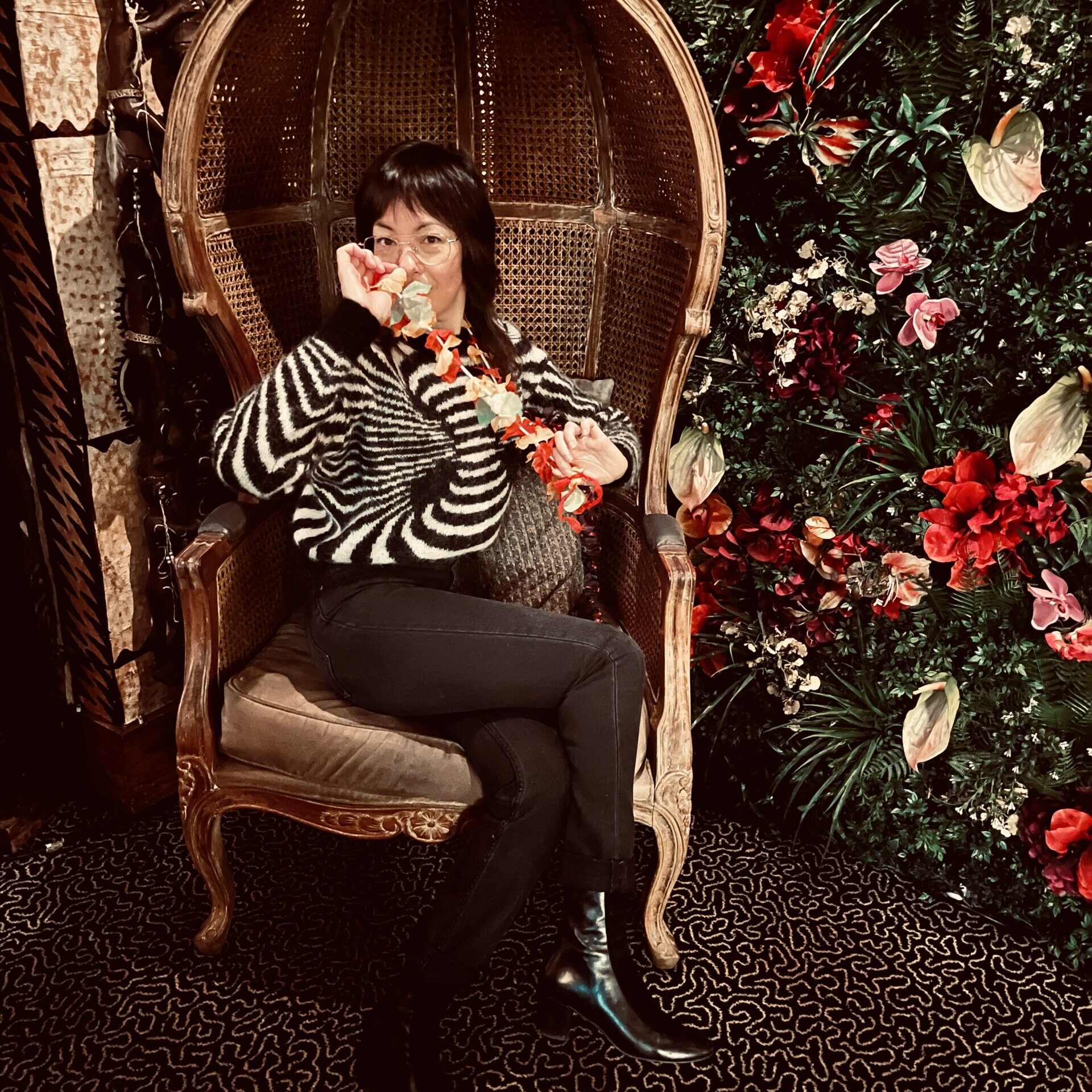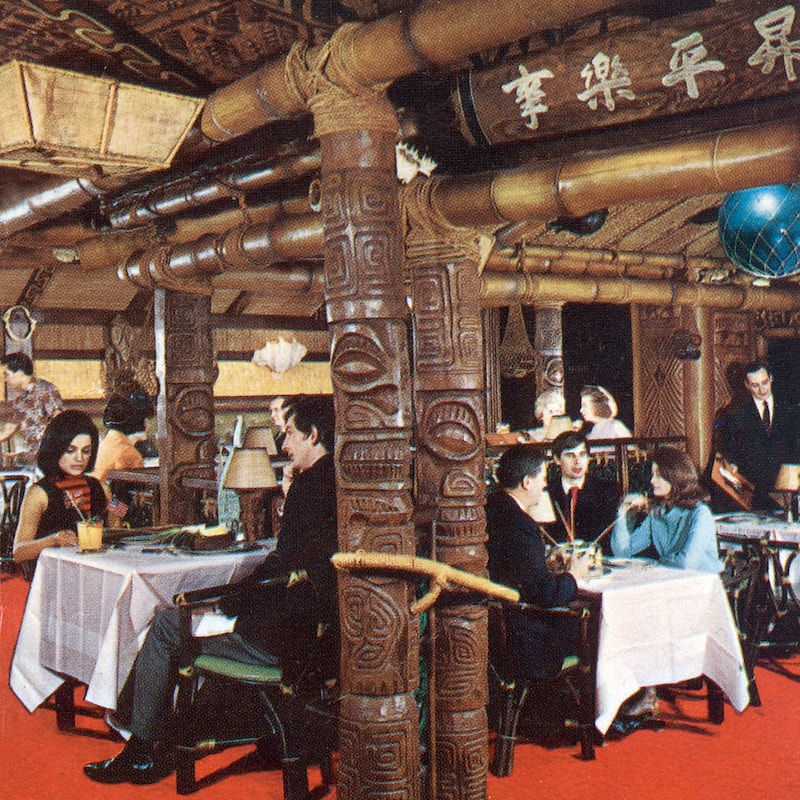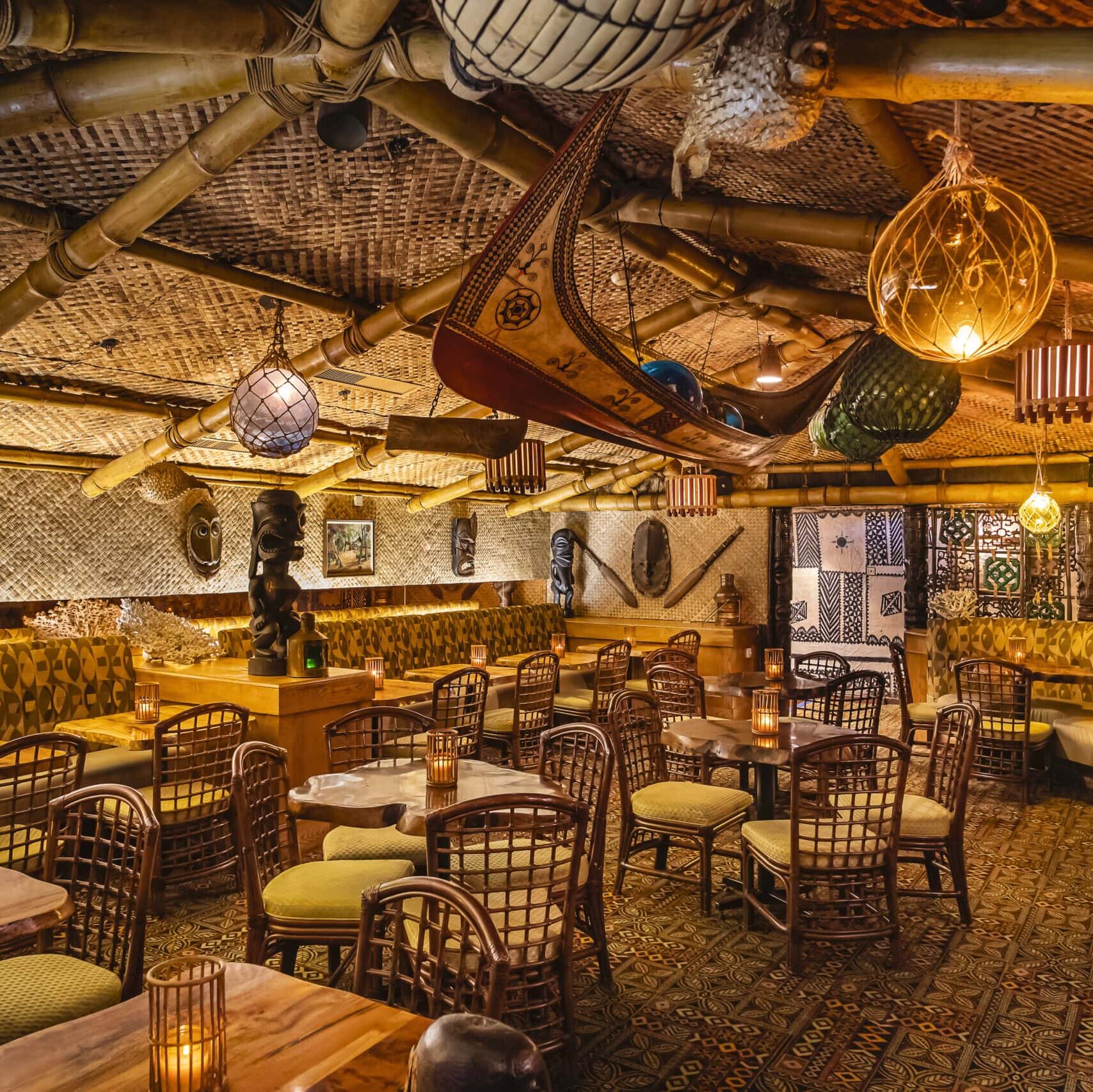 As one of the world's oldest tiki bars, Trader Vic's has our backs. London has lost so many beloved 60s places — The Chalet, New Piccadilly, Picasso on Kings Road, Bunjie's — and with them, direct links to much cultural history. Trader Vic's even gets a mention in Warren Zevon's 1970s blockbuster Werewolves of London. 
Our friend Martin Green – who ran the 90s club Smashing and, like us, laments the demise of historic venues – will be DJing to support the campaign on the 19th of December. Come early for a place at the bar. The dress code? Pure 60s cocktail vibe that you can get from our Ops selection below.