In My Liverpool Home: What to Do and What to Pack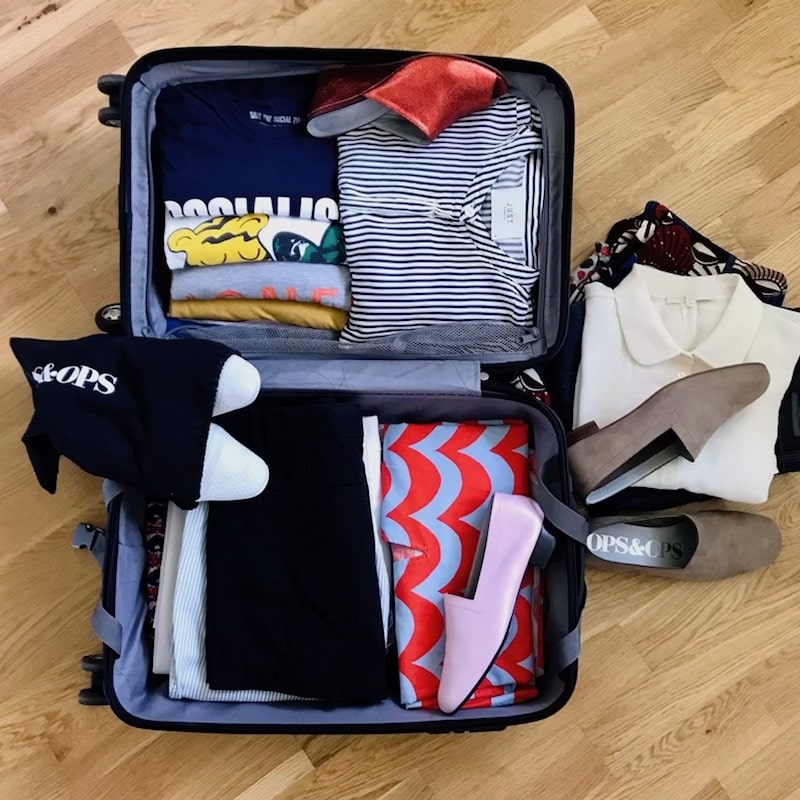 Welcome back me! It's the holiday season and I've just returned from mine. A week in Liverpool on vacation.
Up to 18 months ago I made this trip regularly, usually to coincide with watching the mighty Reds, Liverpool FC. Give or take a TV reschedule, this means I was there at least once a fortnight. But this time was different. This was more than an overnight and a whistlestop hello to friends and family. Yes, I went home, but this was a real getaway, and one I thought I'd share with you: my favourite places and, of course, the shoes that took me there.






Dinner & cocktails
I'd been looking forward to the opening of Bouchon in the heart of Liverpool's city centre. Sister to other favourite eating places of mine, this is the full-on French bistro experience: no-fuss fancy. Wanting to feel dressed up but not overdressed afterwards, No15 Flame mules were the perfect shoes for the night.
Who doesn't love a classic old-school cocktail bar? Le Petit Café du Coin isn't all dark wood and glam, but it is a wonderful place brimming with charm. Small, as the name suggests, friendly, welcoming and some of the best cocktails I've ever tasted.  
The Beatles
The Casbah Coffee Club is "where it all began" for the Beatles and is still owned by the Best family – brothers Pete and Roag. As I was staying just a stone's throw away, it was top of my agenda. It remains pretty much the same as when the Best boys' mum Mona ran it and the Beatles played here, so I'd read. I say read, as I never actually got inside it being closed for renovations.
Undeterred, I headed, in my Action White flats, to the Beatles Museum in Matthew Street. It's a beacon for  Fab Four nerds in the street that has become a kitsch unofficial Beatles theme park.
Llandudno
This was a regular day-trip as a kid and I was intrigued to go back. A 90-minute drive from Liverpool, the Victorian seaside resort has been gussied up after years of dilapidation. Pink Frost seemed apt for the town where Alice Liddell, the friend on who Lewis Carroll allegedly based his Alice in Wonderland character, spent her childhood summer holidays. A paddle and hike up the Great Orme followed by fish and chips. A good day out.
Pub Crawl
A couple of days in and the sun had gone. On went Mushroom No17s, which are looking better and better with wear, and I dodged the rain with a day of low-key bevvies with friends. Dropping in on my favourite boozers, including The Lion, Philharmonic, and Globe, and catching up after a long time away was a blast.
The Pool
Not every day was mapped out and it was enjoyable wandering around the city with no go-to in mind. It was a thrill seeing our friend Bob and Roberta Smith's art work suspended under the Jacob Epstein sculpture at the Lewis's Building. After following in the footsteps of Bob Dylan, I took a load off at the central library before taking in the brilliant Don McCullin show at Tate. Also found the time to nip over to New Brighton, by ferry of course; a piece of moving art by Sir Peter Blake, his Dazzle ship makes the commute daily.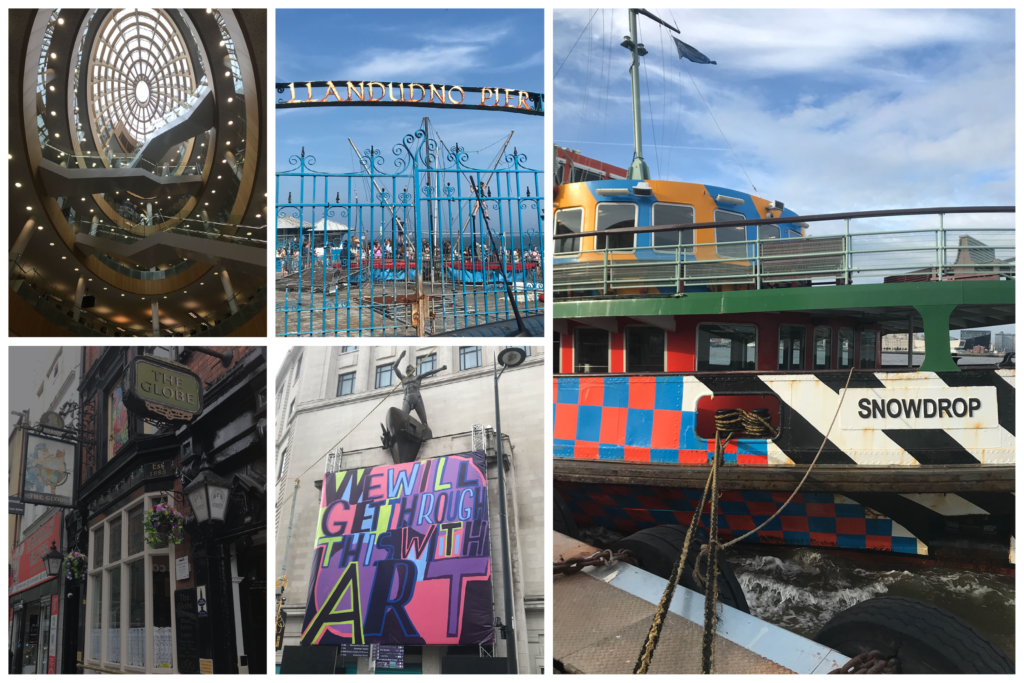 Clockwise from top left: Central Library; Llandudno Pier entrance; sir Peter Blake's Razzle Dazzle ferry; Bob and Roberta Smith's art; The Globe
I hope never to be away from the old place as long again. I needn't worry, the football season has kicked off again. Packing for that is a breeze and as Ops are so light, I can still take a choice in my overnight bag.