T-shirt and jeans: A classic combo worn 15 ways with Ops&Ops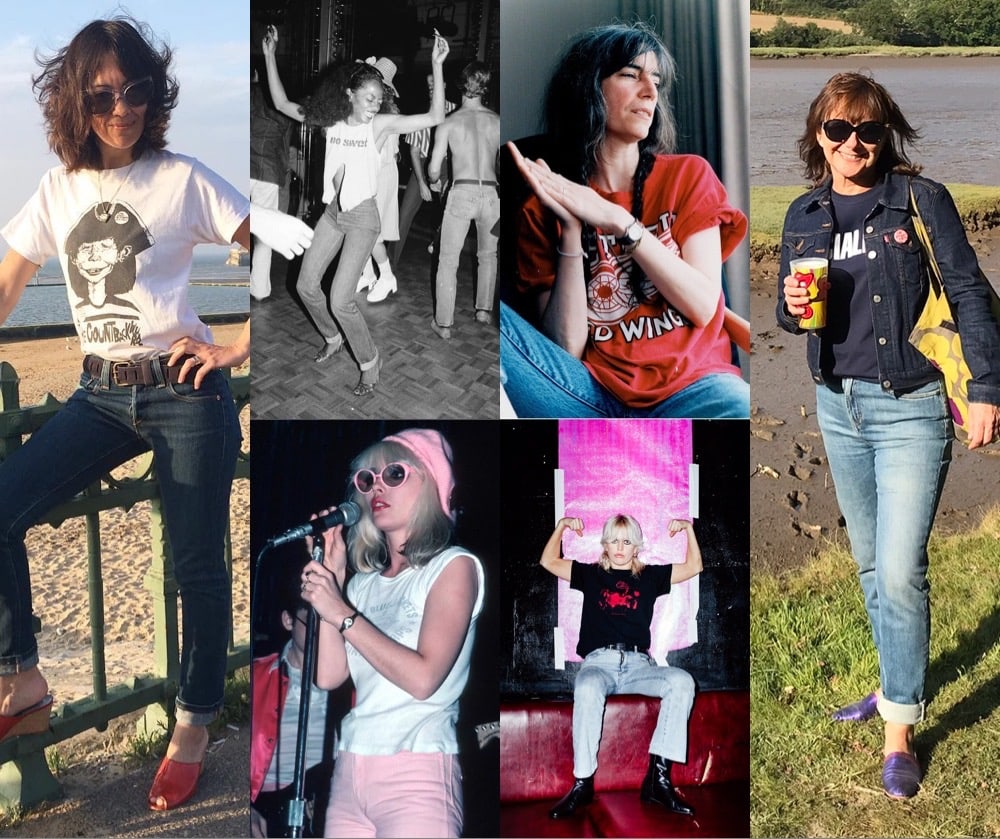 When Steph and I design Ops&Ops, we always say that every style must look good with a T-shirt and jeans. My wardrobe contains way more of these garments than any other. And all are kept on rotation as long as I can squeeze into them!
My jeans cut across varied rises, lengths and colours, skinnies to flares, while my ever-growing tee collection is made up of more than I can easily count. Accumulated over many years, most are band merch bought as a memento of an awesome night and to support the act. The designs tend to be pretty cool too.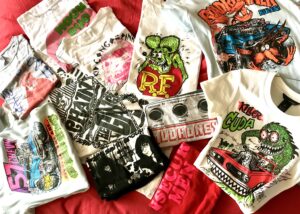 For a while I had, some might say, an unhealthy obsession with 60s and 70s iron-ons. I'd trawl eBay for vintage finds to whack on cheap H&M tees. Apart from a few designer ones (by Pam Hogg and our old studio-mates Aries), the remainder are mostly souvenirs from travels in small American towns, striped tees of every width and a smattering of plain.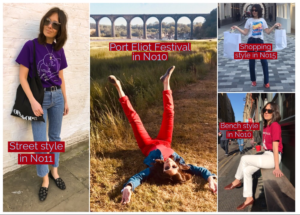 It's actually been a wonderful thing having such a range over the past year of lockdown. I've pretty much been living in them. The perfect layering piece! And as we start getting out more, they'll remain wardrobe staples. So Steph and I have rooted around for choice tops and bottoms to pair with Ops&Ops. I'm always willing to make room for tees. And, after months of not being able to dance my ass off, the old denims don't fit like they used to …
Here are 15 combinations we hope you like.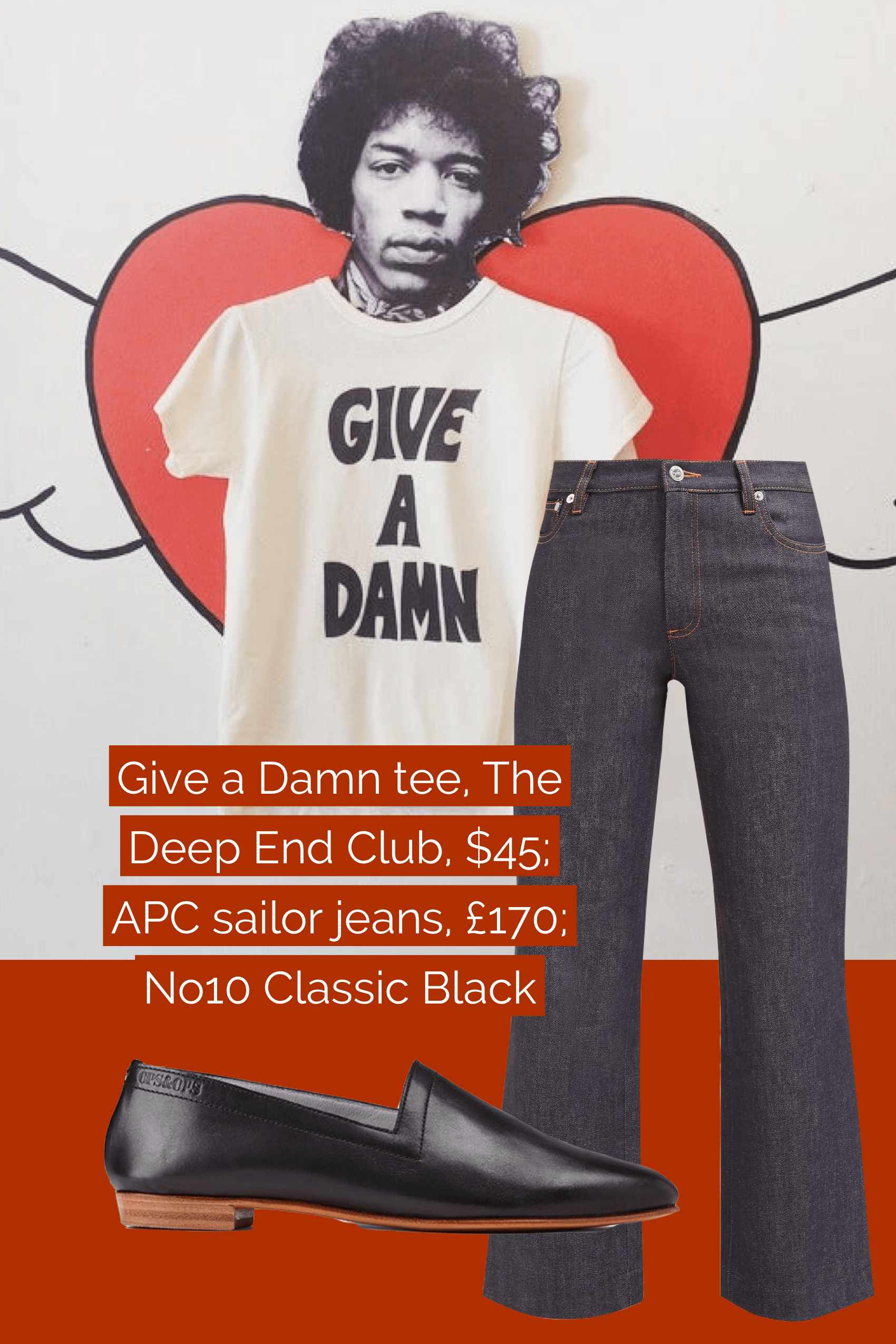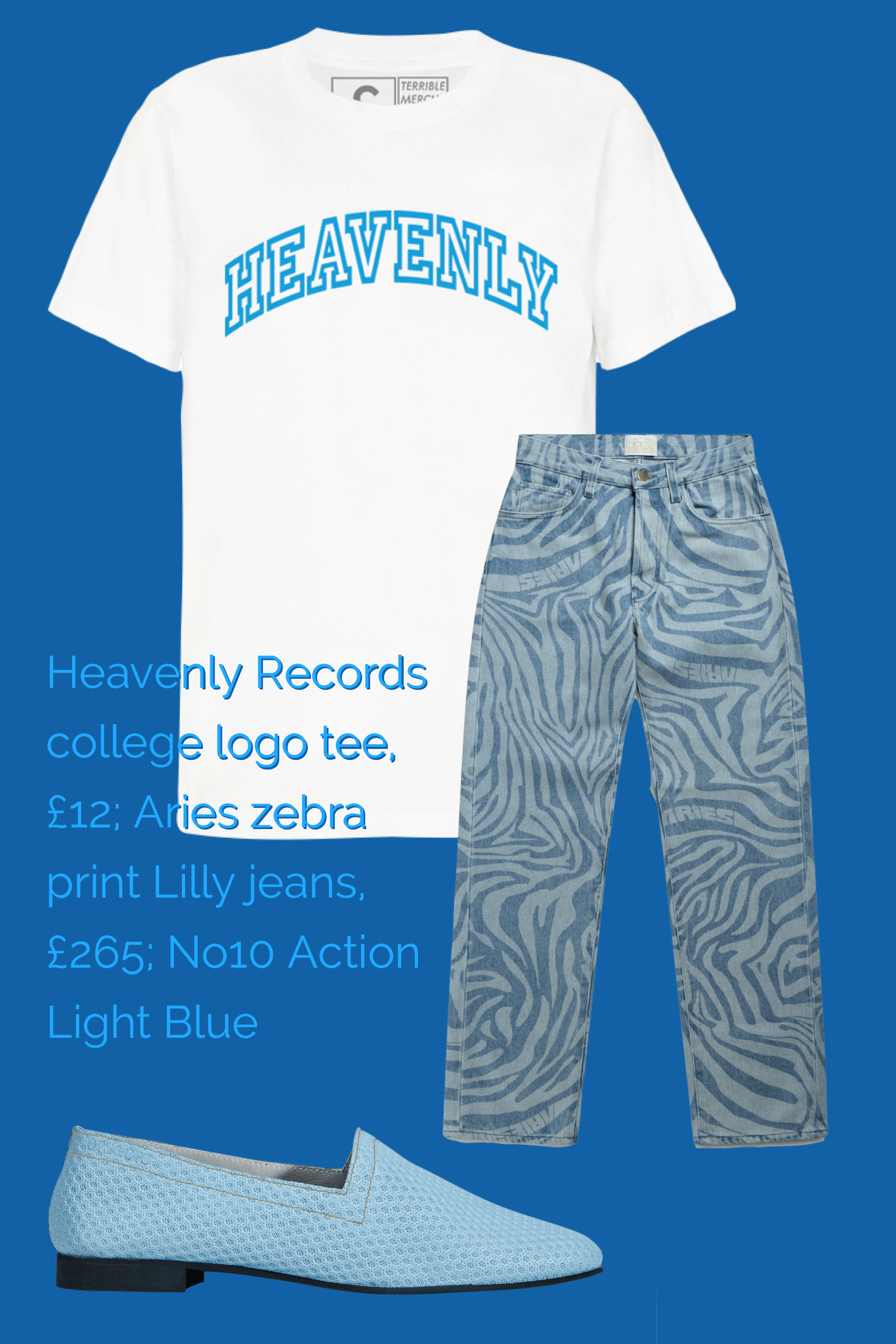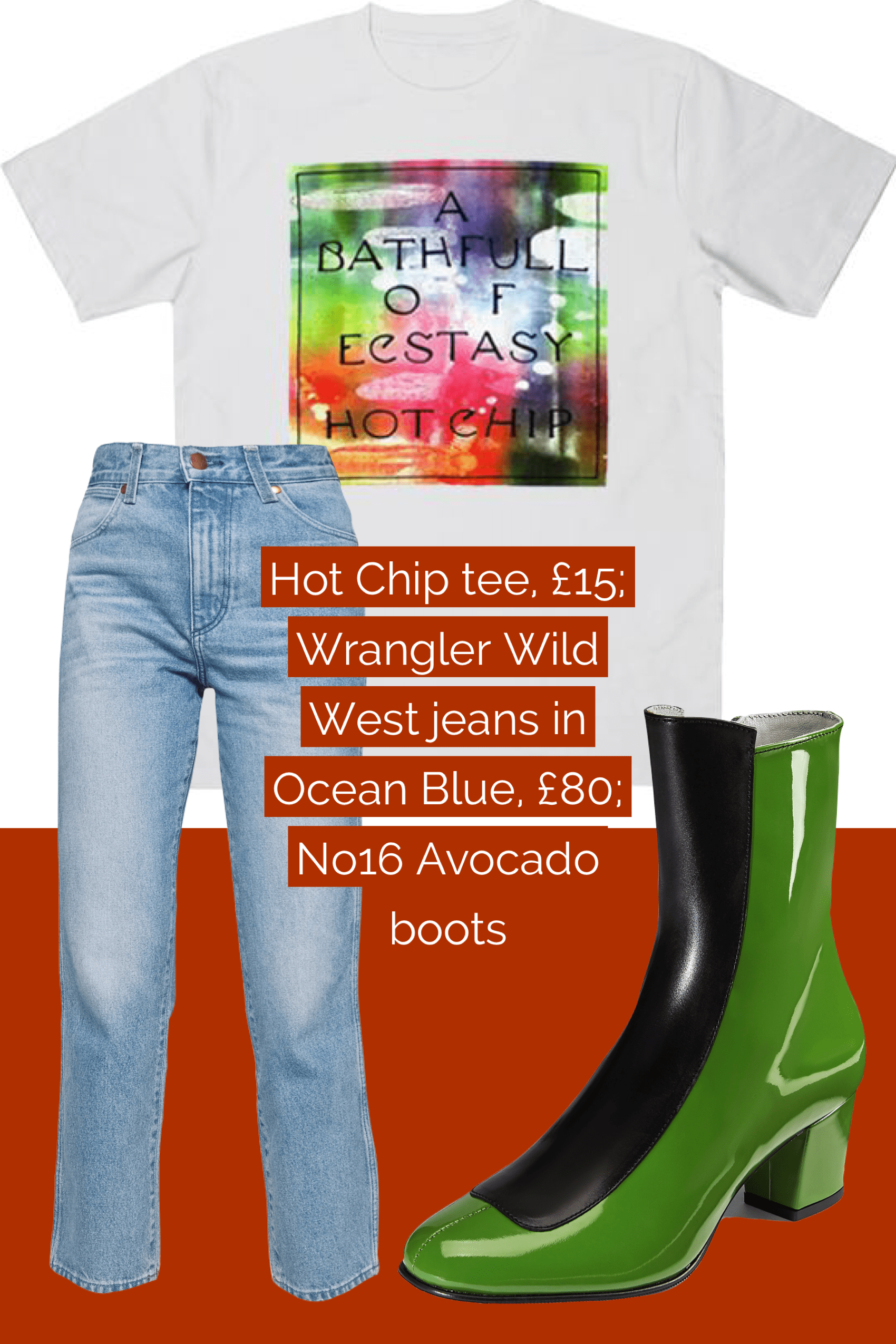 Our very first stockist was the Deep End Club, Tennessee Thomas's shop-cum-community centre in NYC. She's since relocated to LA but you can still get their club motto emblazoned on a tee to encourage activism. Buying merch that would have gone at last year's cancelled festivals and tours will help hard-hit record labels and bands. We like the college look by Heavenly, and Hot Chip tee with album artwork by Jeremy Deller and Fraser Muggeridge.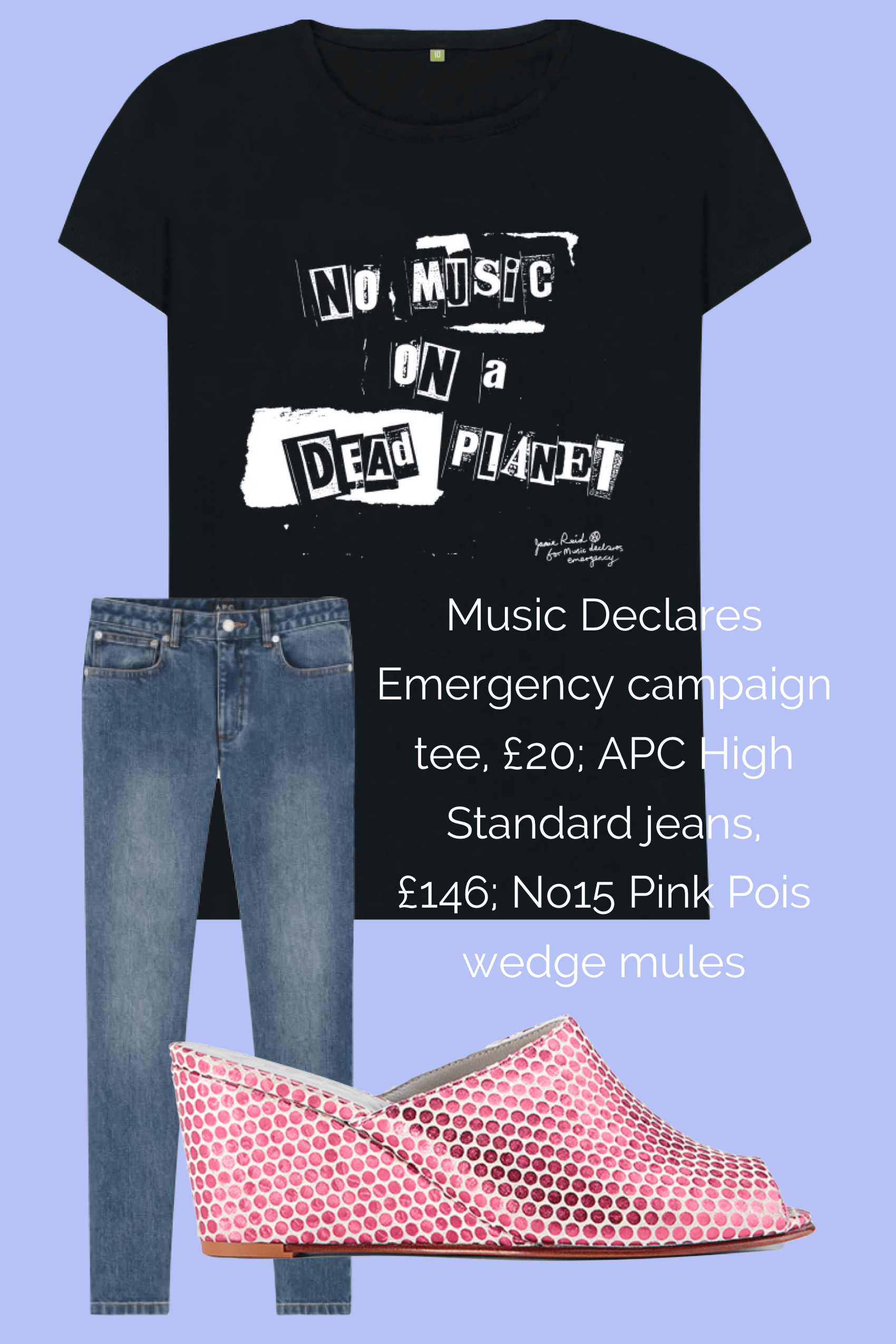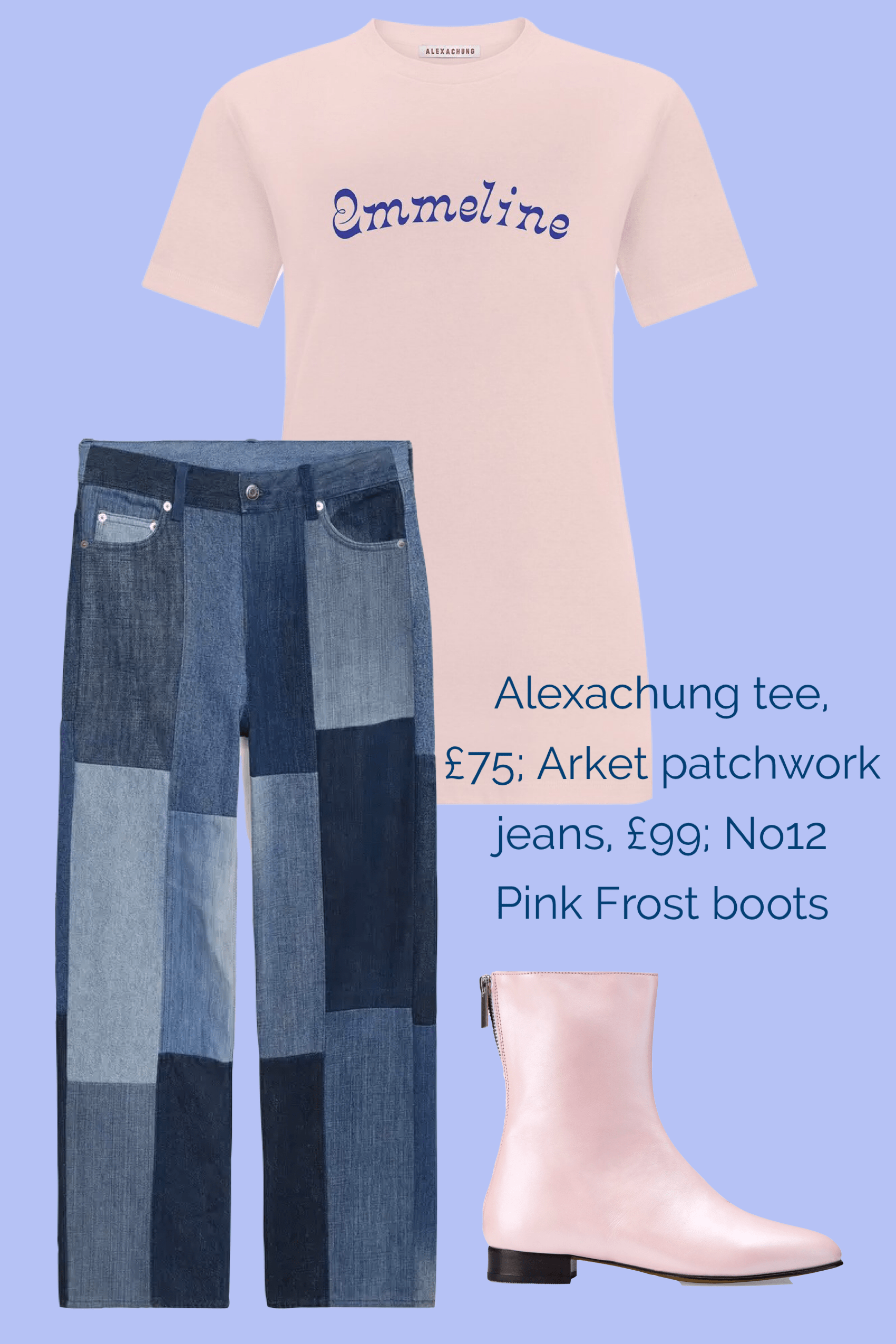 Get yourself a tee that also promotes and supports a good cause. Jamie Reid of Sex Pistols album-cover fame is one of the artists to have designed one calling for a governmental response to climate care; Katharine Hamnett-designed Choose Love tee supports refugees; Alexachung's tribute tee to Emmeline Pankhurst aids the World Endometriosis Research Foundation.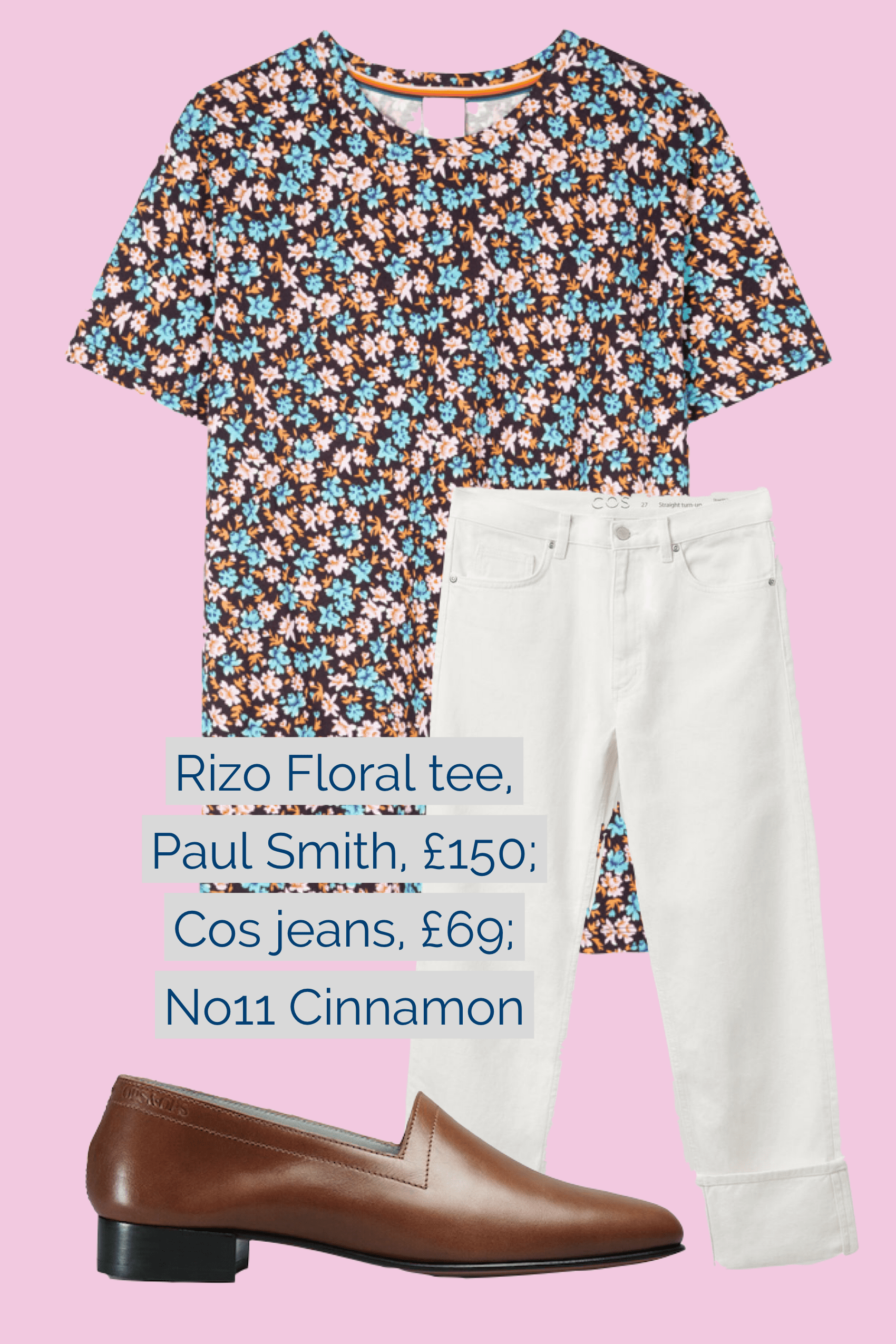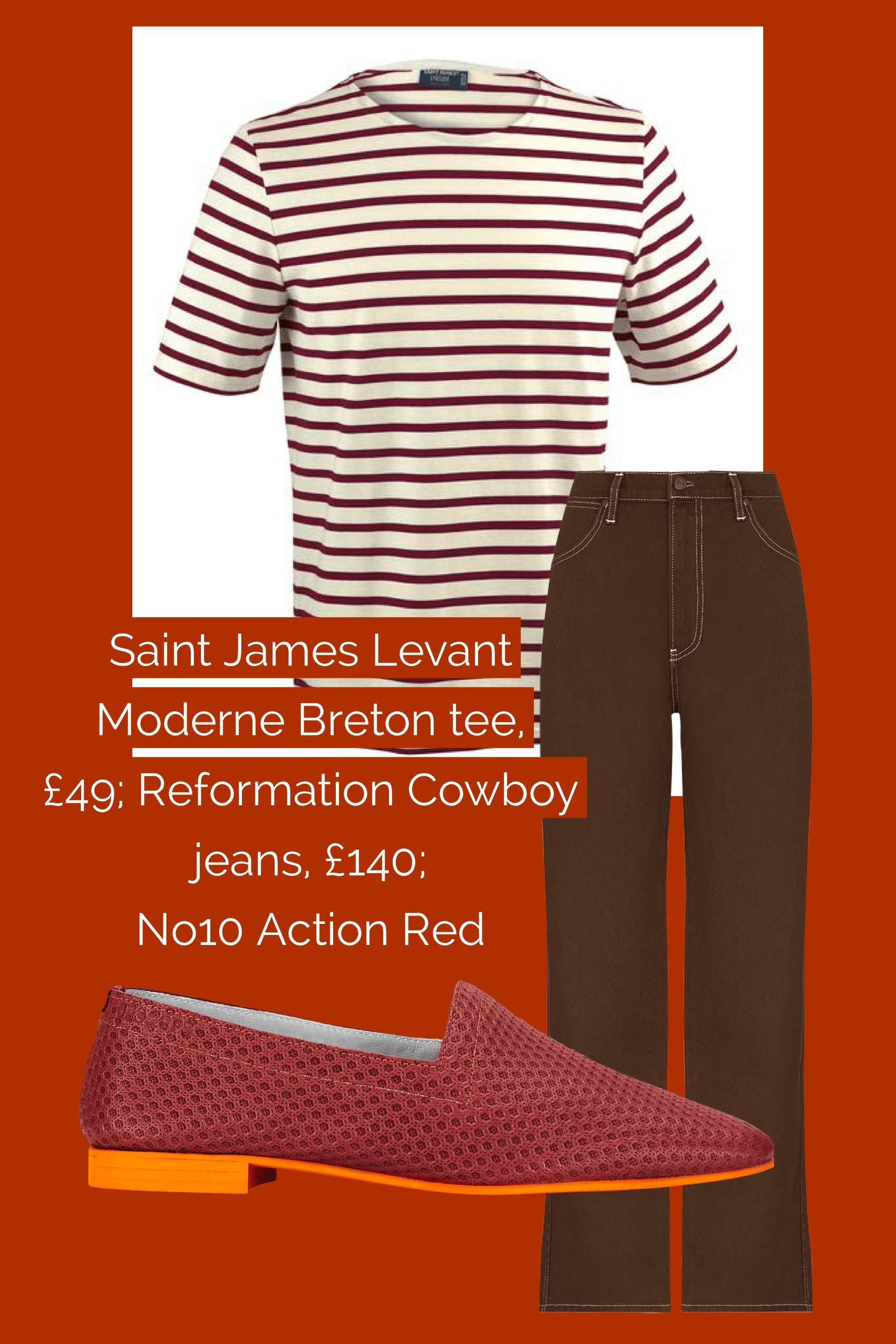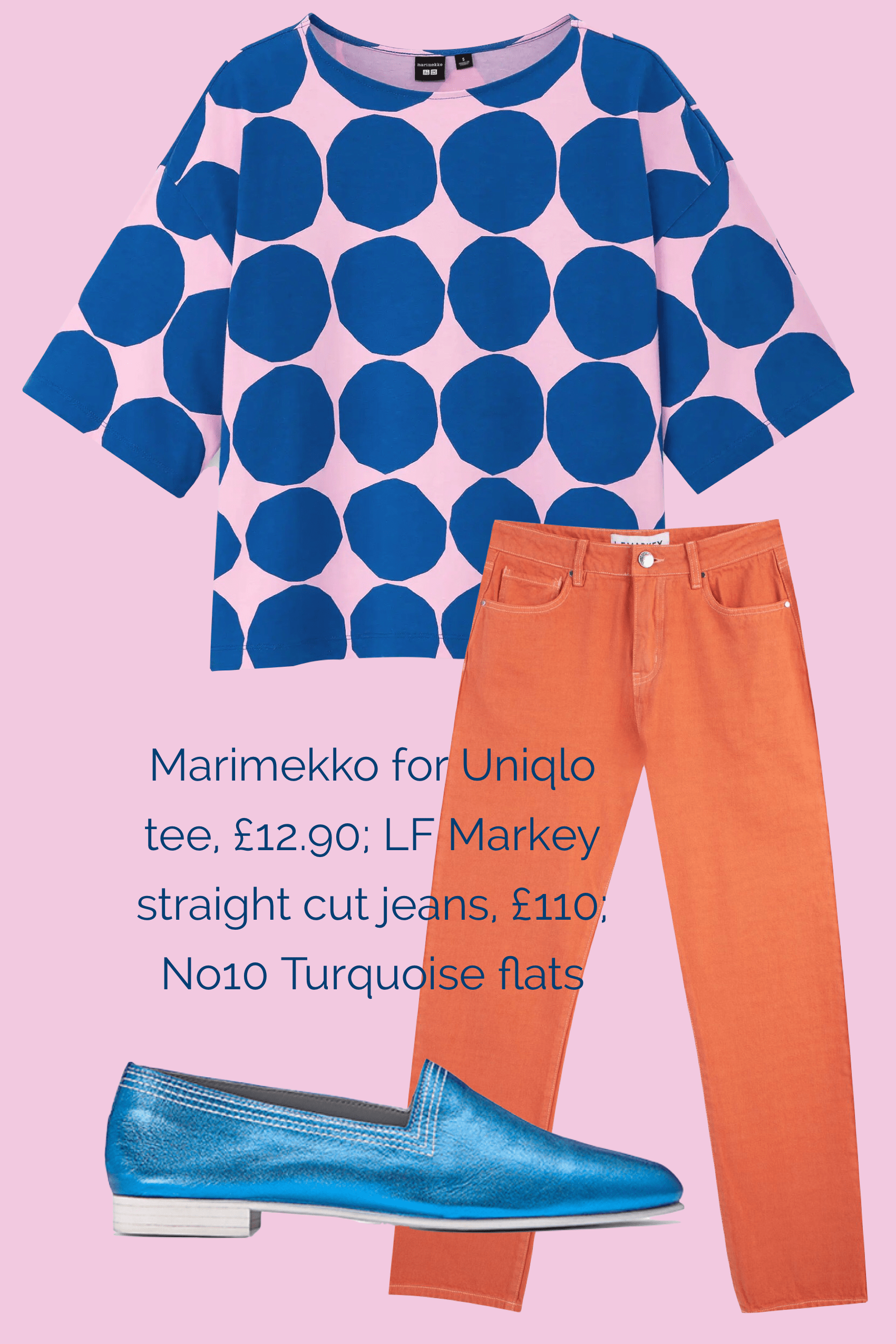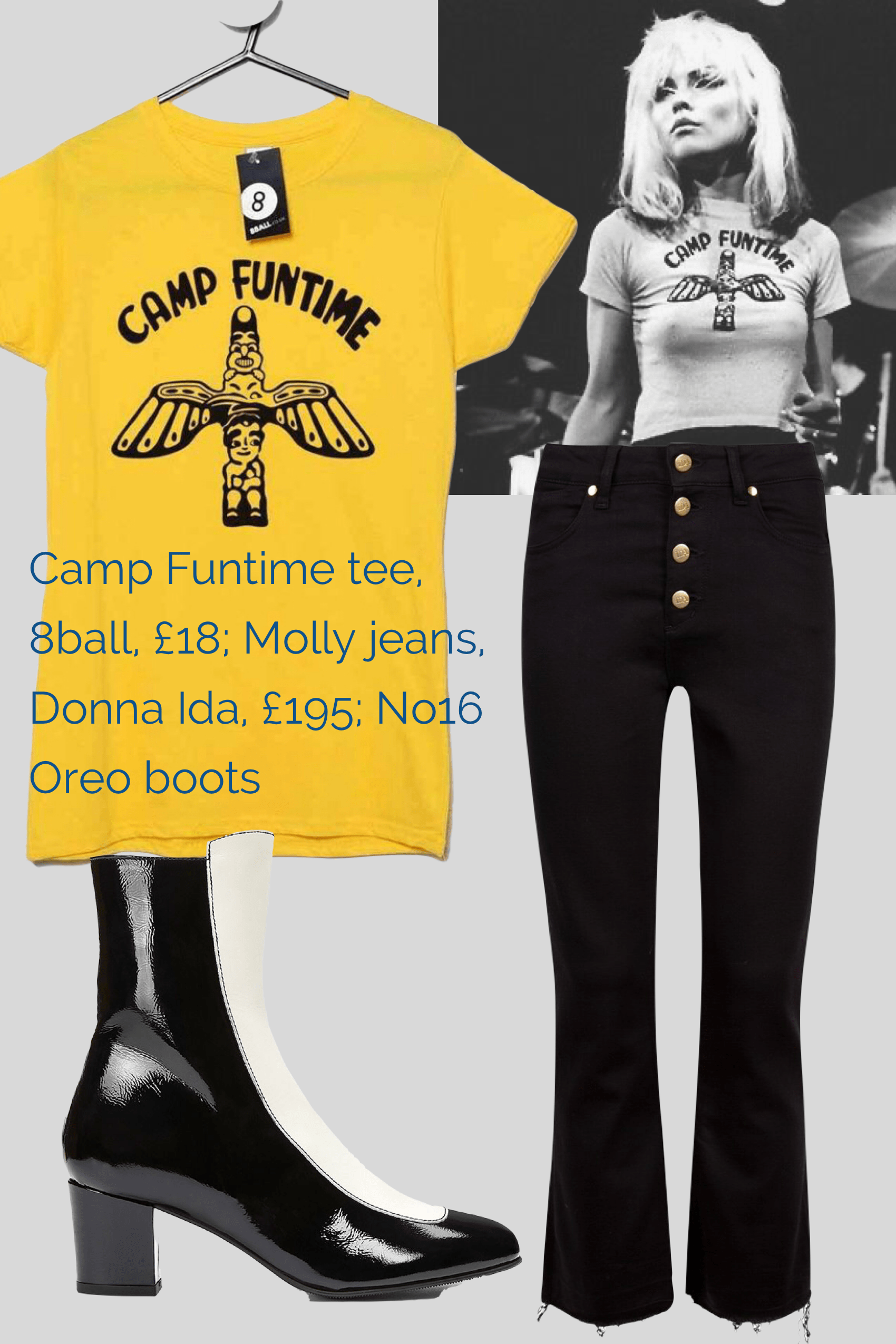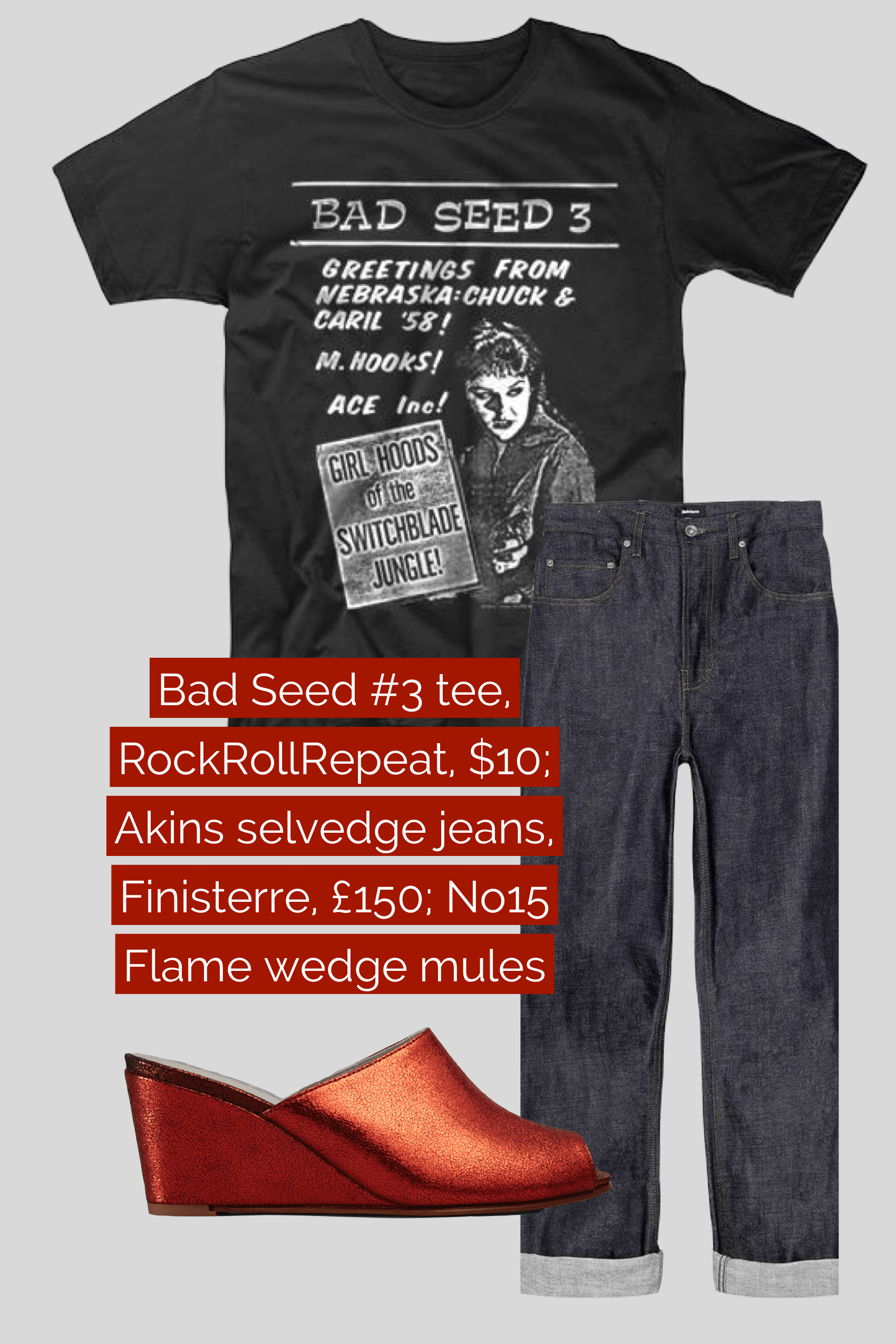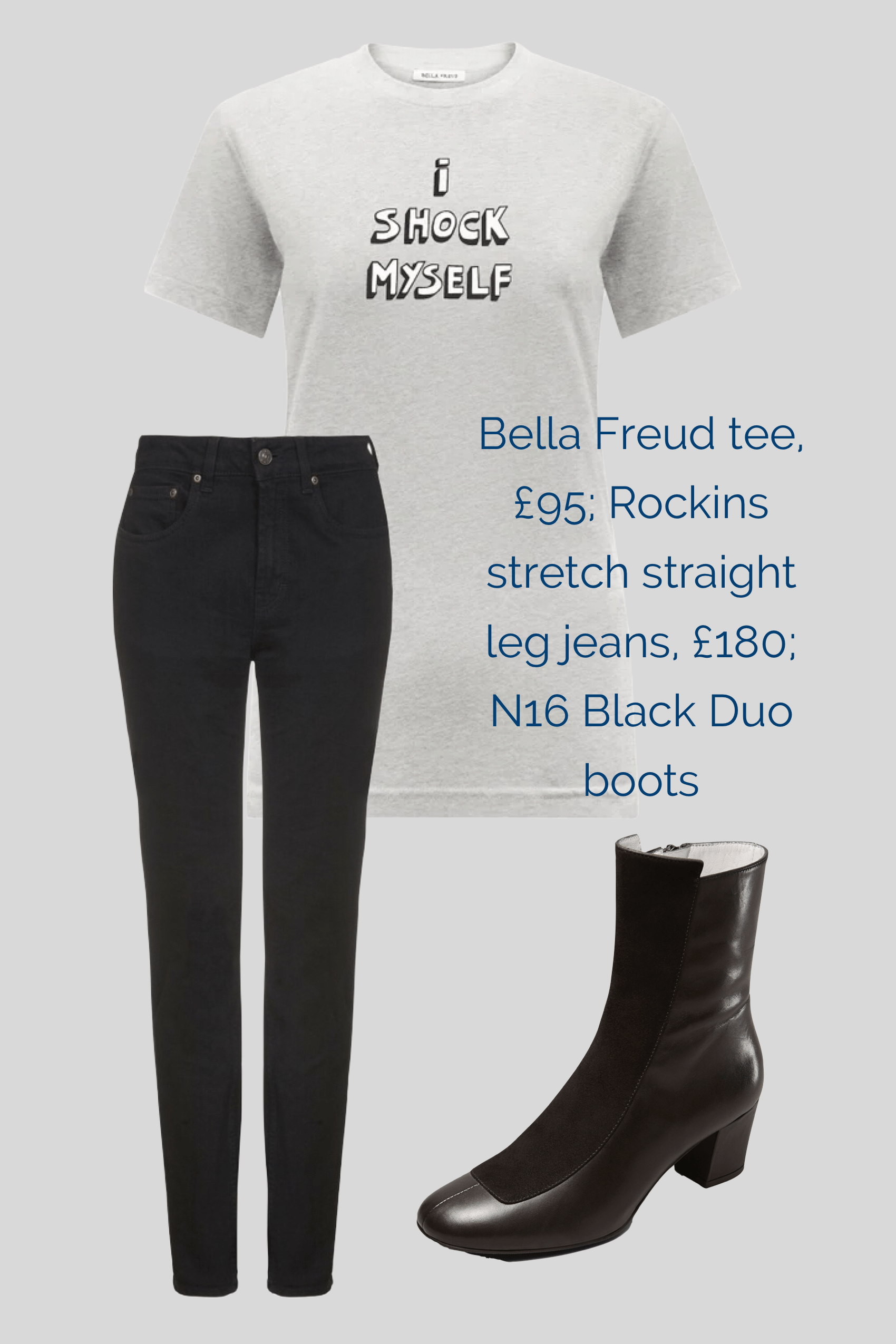 Looking for a bit of punk attitude and rock'n'roll style? 8ball carry a repro of Debbie Harry's Camp Funtime tee, while Rock Roll Repeat produce tees to "get dirty looks", like the design featuring a cover of our friend Miriam Linna's Bad Seed zine. For right-on butt-hugging, retro cut jeans, Donna Ida and Rockins can't be beat.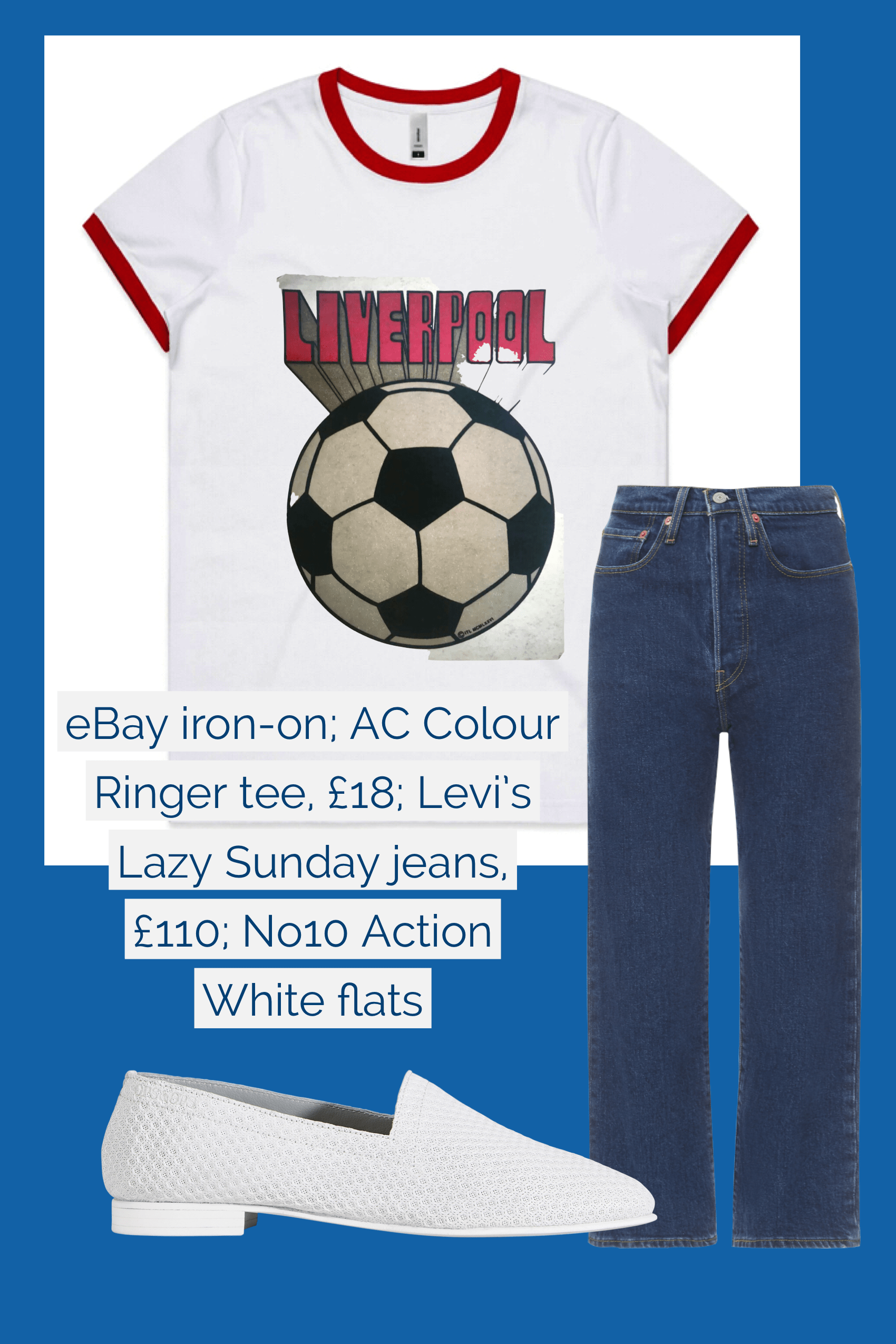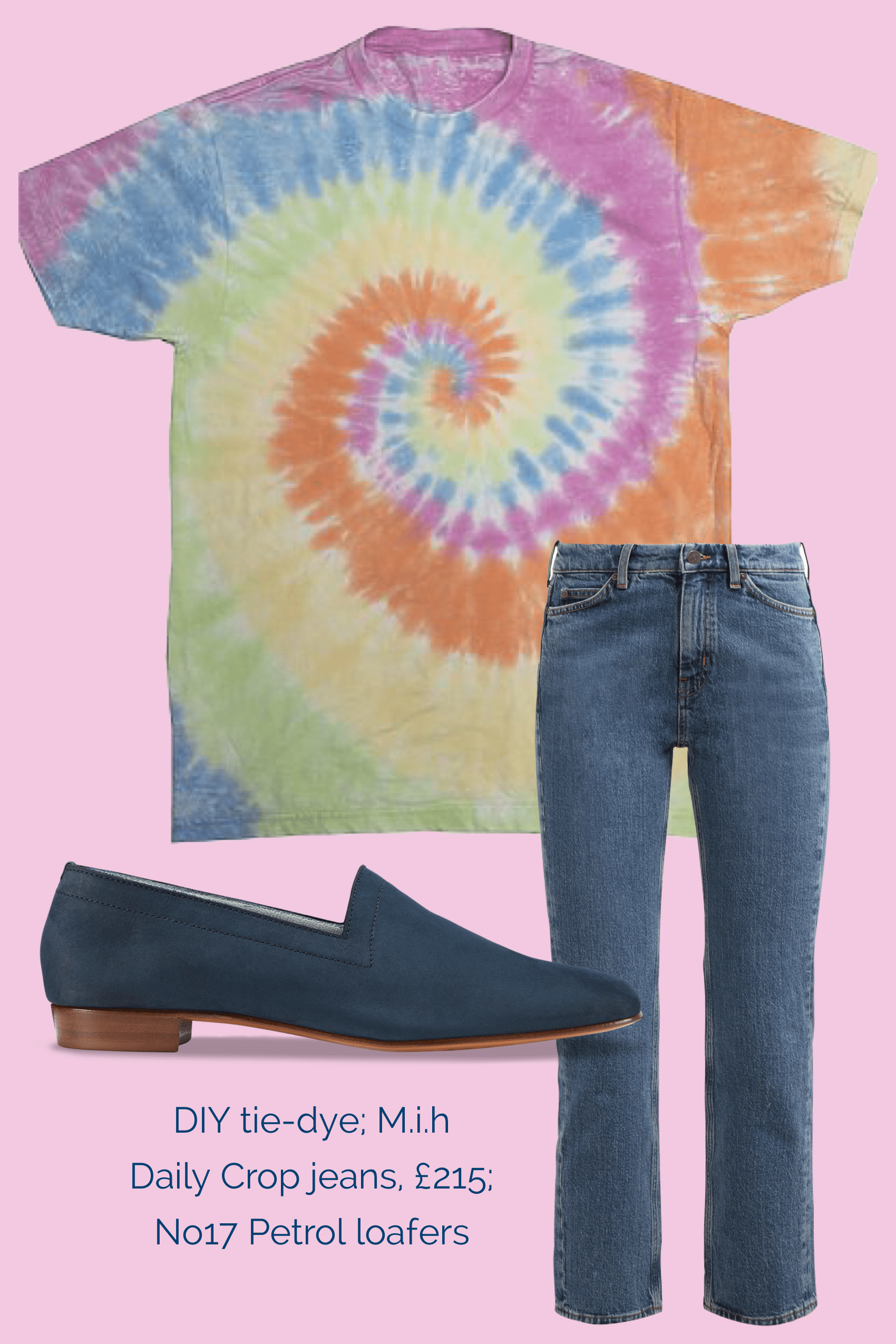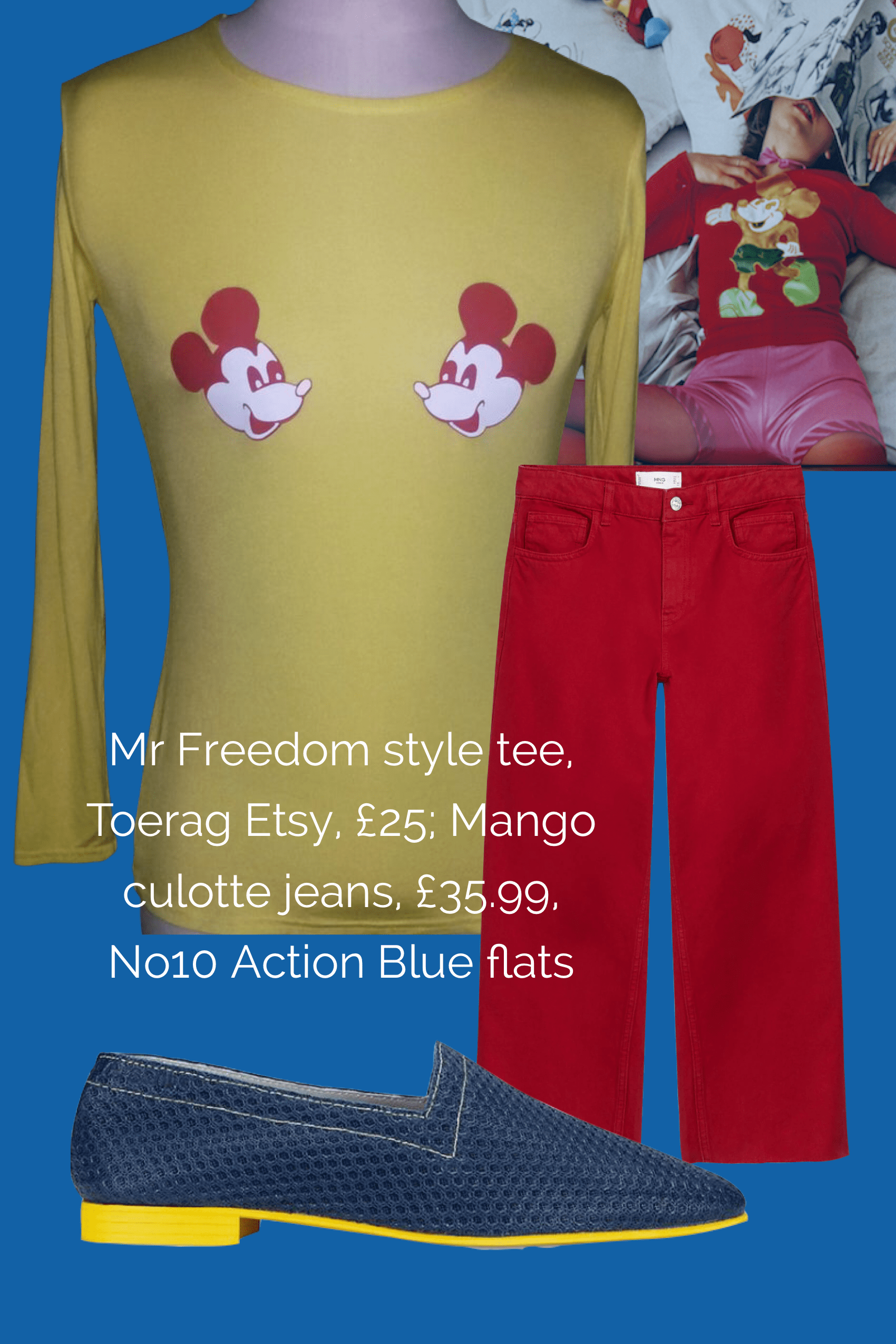 Toerag's Etsy shop is the place to find repros of Mr Freedom tees and styles worn by the Beatles. Or DIY and tie-dye – you can find an easy guide on YouTube – or doing it my way by finding a deadstock iron-on. This eBay seller has a pretty good selection, including "adult humour" ones, which some may find funny or offensive. This old photo of me tells you which camp I'm in. And how cool and comfortable I will forever feel in a T-shirt and jeans – and Ops&Ops!