Action! Our Latest Range Hits the Ground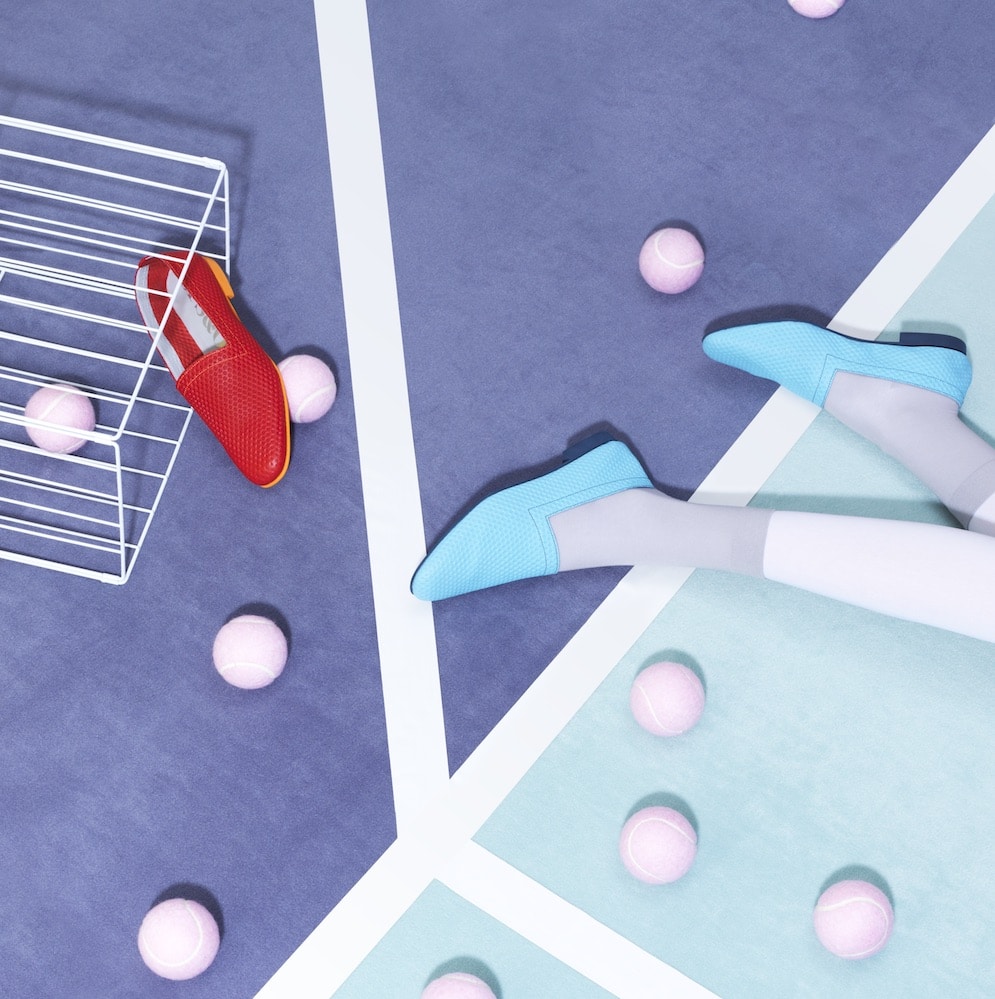 Action. Our latest range of No10 flats is inspired by the sporty active vibe that took hold in the 1960s. It brought a clever twist to the more traditional, demure leisurewear of previous eras. And it was present in both couture and ready to wear.
Dresses, separates and footwear were infused with colour, fun and attitude, echoing the growing freedom women were experiencing at the time. It introduced a more relaxed way to dress, but with edge and know-how.
From left, Mary Quant's passion for designing clothes to suit the modern woman turned sporty with striped jersey dresses, aping sports shirts. Her 'Footer' dress, modelled by Grace Coddington, was an homage to England's 1966 World Cup win. 
Biba founder Barbara Hulanicki made long-length rugby-style shirts to be worn as mini dresses.
Gay Gibson, one of many labels from Kansas City in Missouri at the time, embraced the sports style. Here advertised in Seventeen mag with model-of-the-day Colleen Corby (far right).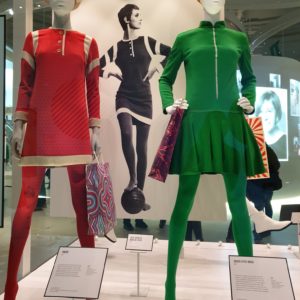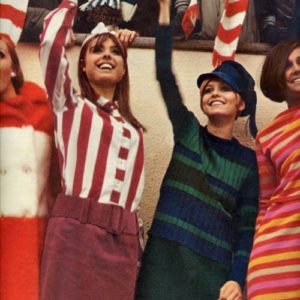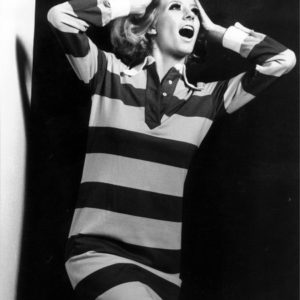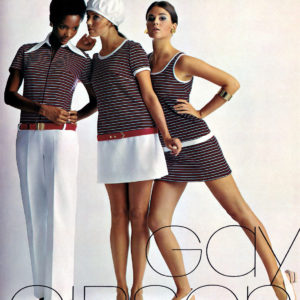 Pierre Cardin's avant-garde style and geometric shapes, including striped knitted bodysuits, allowed for freedom of movement.
André Courrèges's love of traditional sportswear – a theme that ran through his designs – was interpreted into fun playsuits and funky futuristic styles.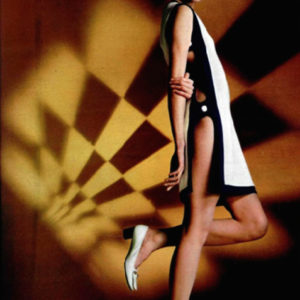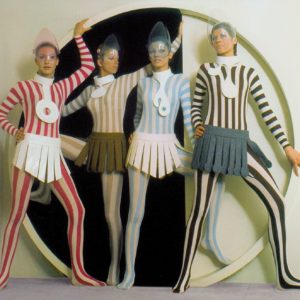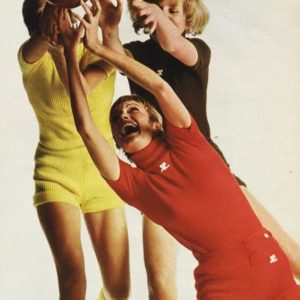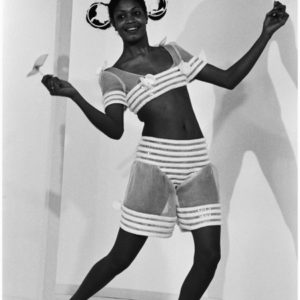 Print master Emilio Pucci used a kaleidoscope of colour and classic monochrome to infuse lounge suits and beach to cocktail wear.
Off-duty wear in Tyrolean style for Vogue in 1967 and Mila Schön's vibrant pantsuit and matching Lambourghini.
Designer Rudi Gernreich brought his unique vision to swim and sportswear, most often modelled by muse Peggy Moffitt.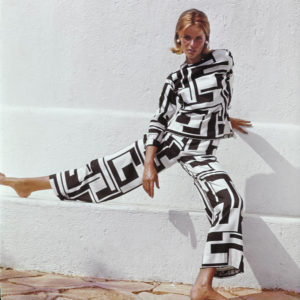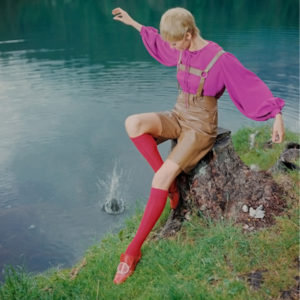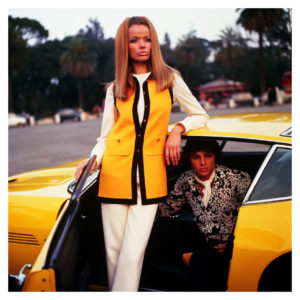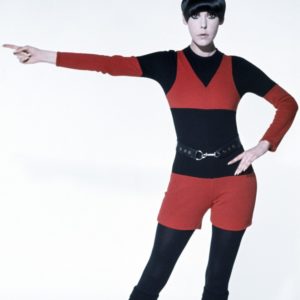 In soft, perforated leather our rubber-soled Action range is made for easy, care-free wear. With a sport-shoe look it comes in five colourways – two solid, three with contrasting stitch and sole. And just like the source of inspo, Action is designed for everyday wear. Jazz up monochromes, turn heads with a pop of colour, go full-on casual or soften workwear. And for relaxed dinner and drinks anchor wide and narrow trousers. 
There are no rules. It's time for Action!  Order now!