Designer Pop-Up – Modern Theory: 21-26 March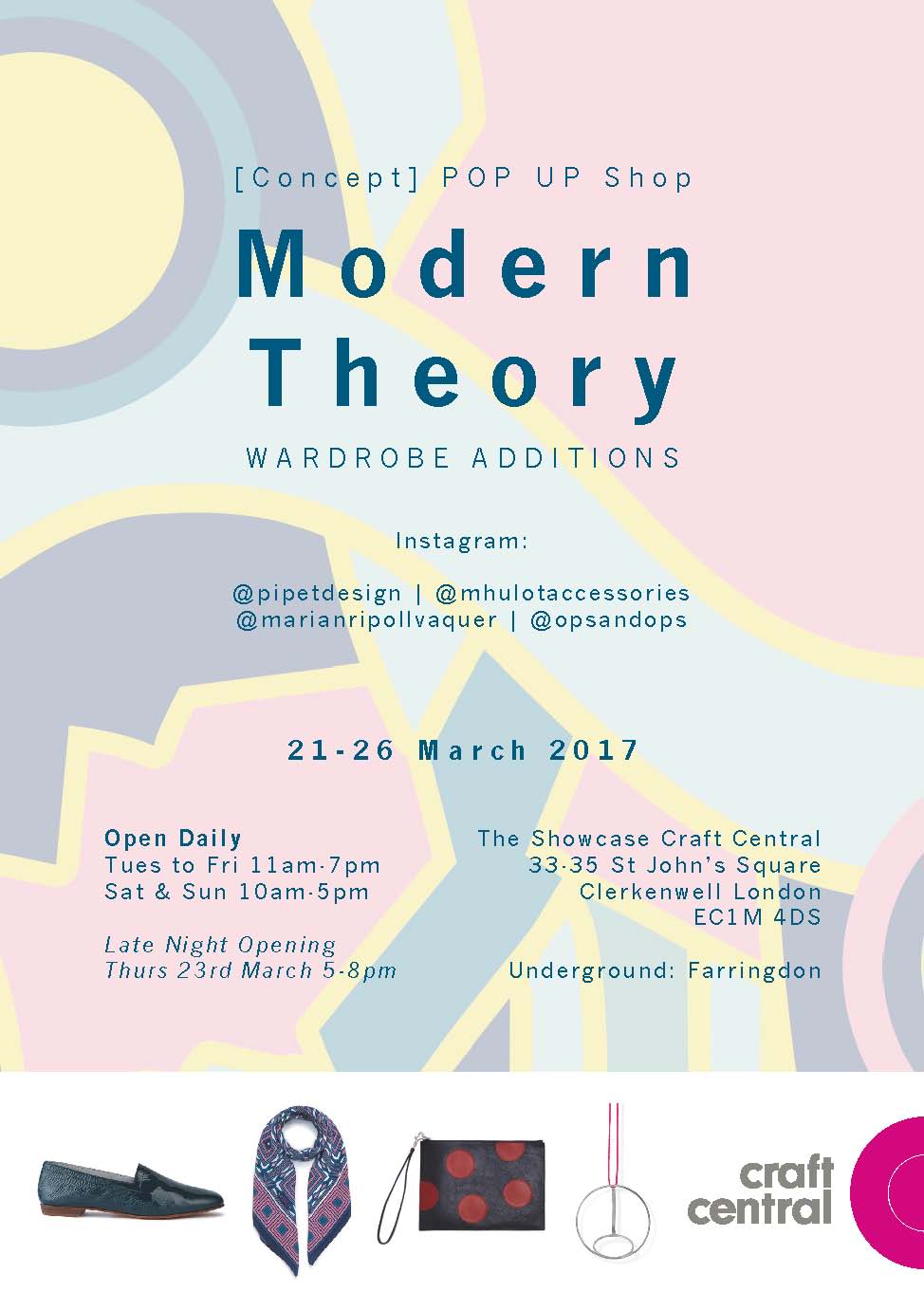 Come and join us at Modern Theory pop-up! Ops&Ops are one of four designers in this exclusive collaboration offering a neat edit of contemporary wardrobe additions from London's most independent accessory designers – PIPÉT, M.Hulot, Marian Ripoll Vaquer and Ops&Ops.
Experience clean lines, statement prints and the beautiful workmanship that goes into each of the scarves, bags and leather goods  jewellery and Ops&Ops' footwear on offer.
Enjoy the opportunity to buy direct from us and the other labels and receive exclusive discounts in store – we will be selling our latest, Miami-inspired collection and transitional styles with 10% off – as part of this special designer pop-up.
See you there!
Modern Theory Pop-Up
The Showcase, Craft Central
33-35 St Johns Square
London EC1M 4DS
March 21-26
11am-7pm
10am-5pm – Sat & Sun
Drinks and late opening 5pm-8pm Thursday 23 March