Diana Vreeland: Code of Colour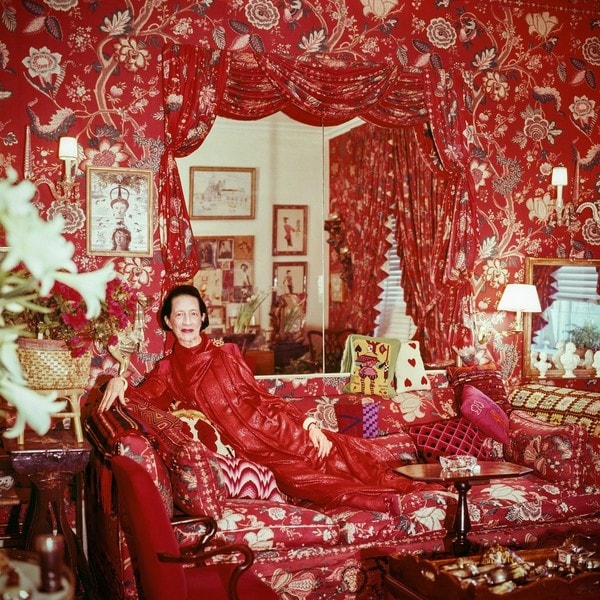 Diana Vreeland. We never tire of reading about her or revisiting her fabulousness. From a pre-war life in Europe to the glitz of Studio 54, her Harper's Bazaar and Vogue pages remain as brilliantly punchy today as when they were first published – some of them now 80-plus years ago.
A word wizzard as well as style impresario, Vreeland is quoted on all things – from Coco Chanel to prohibition, the glory of bad taste to fame and celebrity. For her, "Unshined shoes were the end of civilisation" and she could not abide "tacky shoes". We could not agree more! But, unsurprisingly as fellow colour fiends, it is her words of wisdom surrounding colour that we particularly love here at Ops&Ops.
Here are 5 of her best sayings on the subject. Reading these we like to imagine she would have wholeheartedly approved of our latest shades: Pink Frost and Crimson.
"Let's think pig white! Wouldn't it be wonderful to have stockings that were pig white! The colour of baby pigs, not quite white and not quite pink!"
"Black is the hardest colour in the world to get right – except for grey"
"Why not have a room done in every colour green? A melange of plants, green glass, green porcelains, and furniture covered in sad greens, gay greens, clear, faded, and poison green"
"Red is the great clarifier, bright and revealing. I can't imagine becoming bored with red. It would be like becoming bored with the person you love"
"Pink is the new black"