Nautical Fashion – a Quintessential Summer Look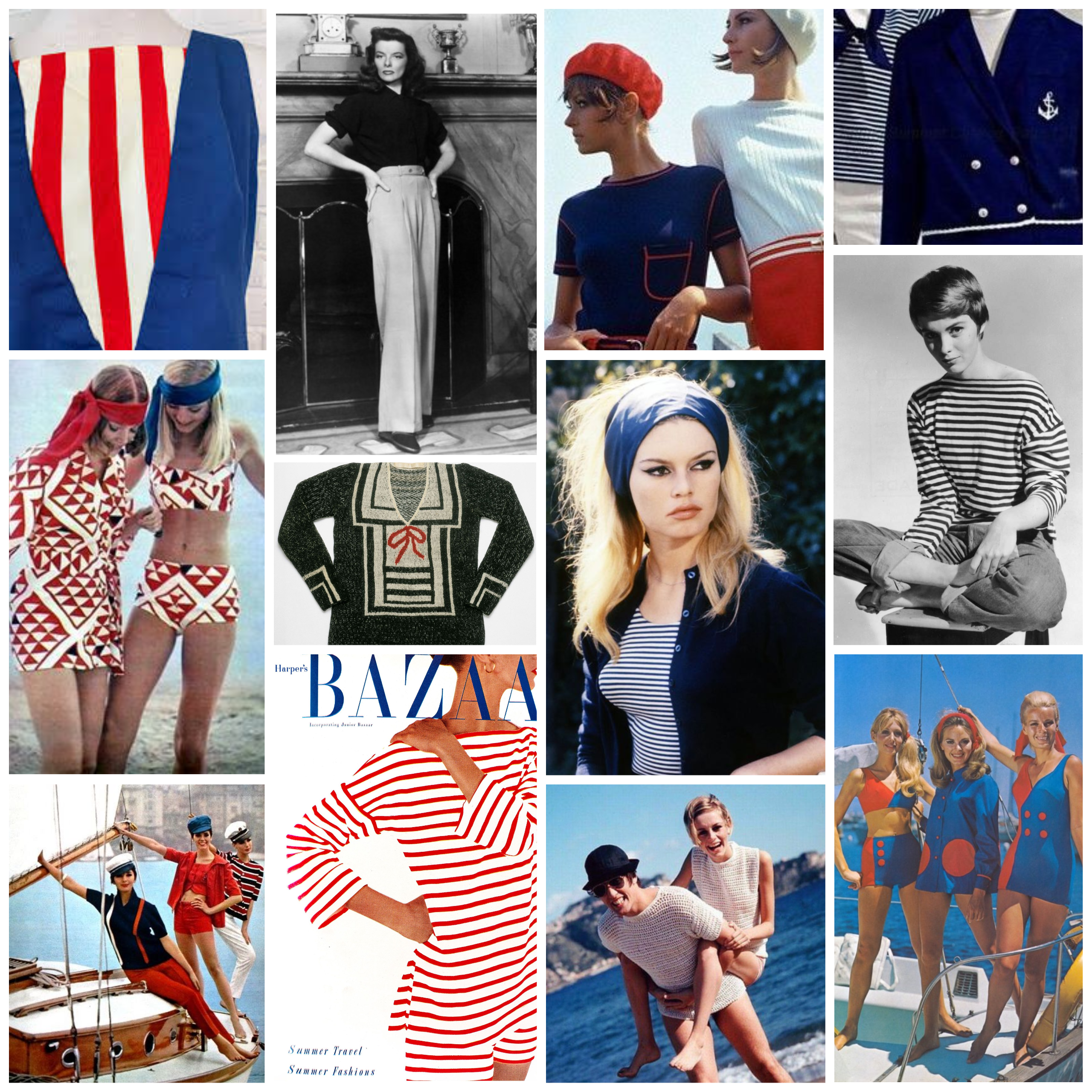 Since Coco Chanel strolled the French Riviera in the 1920s in a Breton striped top paired with bell bottoms, nautical fashion has held sway.
The flared, wide-leg trousers became a favourite of Hollywood royalty Katharine Hepburn, and the classic stripes a uniform for the avant-garde and ultra modish. James Dean, Jean Seberg, Lou Reed and Brigitte Bardot just a few of the many who sported the look.
Elsa Schiaparelli's first trompe l'œil sweater, produced in 1927, is documented as featuring a bow and "illusion of a sailor tattoo". Some 35 years later, Yves Saint-Laurent introduced the pea coat to the runway. Soon after Steve McQueen lent Ivy League know-how to the Aran sweater in The Thomas Crown Affair.
In between, we had sailor collars, sailor tops, sailor suits and dresses. Multiple maritime motifs and stripes. The 60s and 70s saw nautical chic abound with iconic French and Italian resort shots interpreted on package holidays to sunny climes.
So effortlessly cool and elegant, the clean lines, red, white and blue colour combo, stripes and stitching of a nautical wardrobe make for bumper sartorial joy. And while we can be beside the seaside in our choice of garb all year round, it is summer when it comes into its own.
The major fashion houses have incorporated a nautical bent into their SS22 wear. Prada, Gucci Miu Miu and Paco Rabanne have all referenced the look. And here at Ops&Ops nautical fashion is one of our go-to inspirations. Inspired by the sea, they work a treat on dry land.