NY Night Train Soul Clap & Dance Off hits London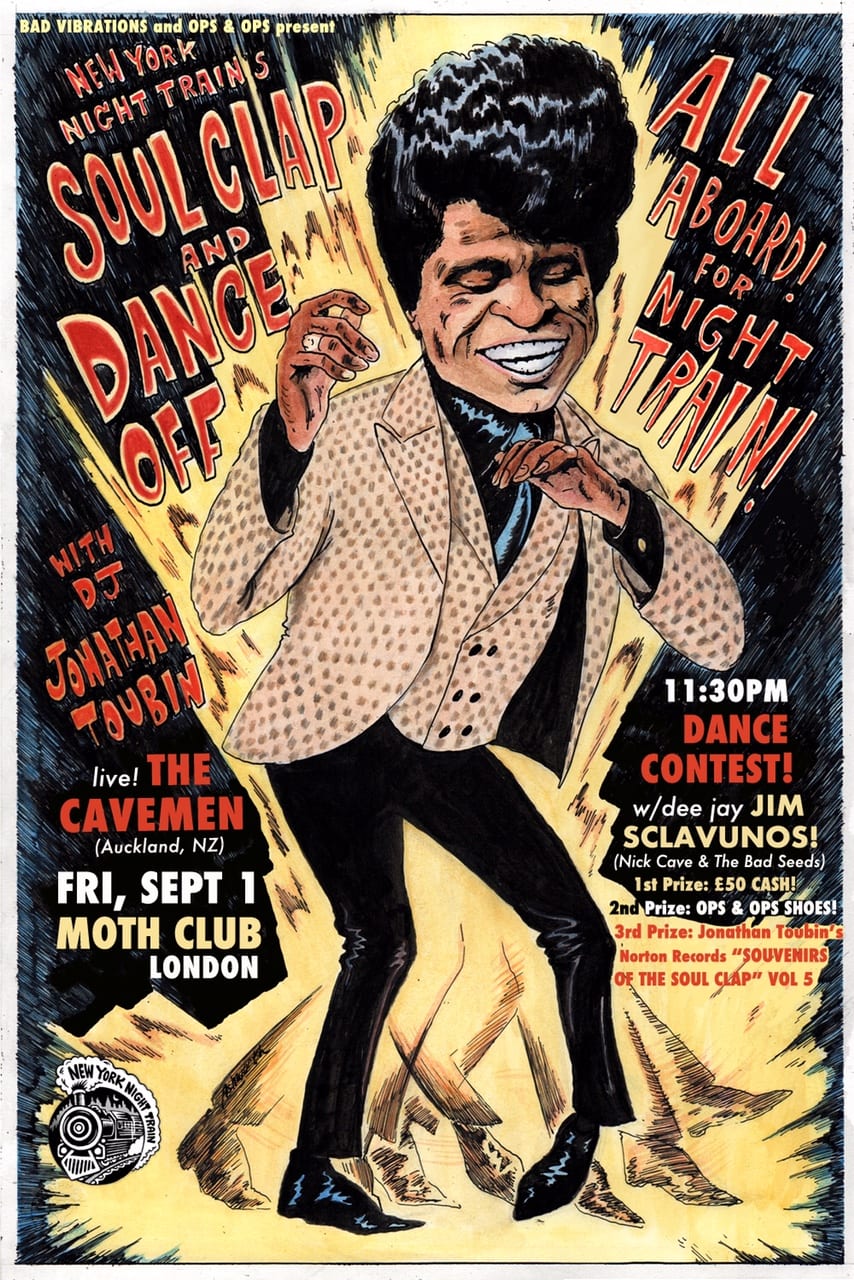 Ops&Ops are going back to our roots this weekend as our dear friend and ace DJ Jonathan Toubin brings his New York Soul Clap and Dance Off to London Town. Brilliant music and non-stop dancing – it's what Ops&Ops were made for.
Jonathan's Soul Clap and Dance Off events are legendary in New York, where he spins night-long sessions of r'n'b and soul 45s – many of them rare and forgotten – from the 1950s and 1960s. A big part of the bash is the dance contest. Any one can take part and pony like boney maroney, do the mash potato, alligator or any steps they choose for the judges.
Expect the unexpected, too. You never know who you'll bump into. Ops&Ops joined in last time we were in NYC, and Teri danced her way to a prize and meeting with fabled Village People cowboy Randy Jones!
We're thrilled Jonathan is hosting his latest soul party at the Moth Club on Friday, 1 September. So thrilled, we're offering a pair of Ops&Ops for one lucky winner of the dance contest!
It promises to be a great night. Head of selectors for the Dance Off is James A Sclavunos of  Nick Cave and The Bad Seeds, and to kick things off there's a live set from New Zealand's The Cavemen.
Do come along and join us if you can. You'll get to hear great music and be in with a chance of a new pair of Ops&Ops  – for free!
Night Train Soul Clap & Dance Off
The Moth Club
Old Trades Hall
Valette Street
E9 6NU
Friday, 1 September
9pm-1am