Remarkable Book, Remarkable Symbol for Peace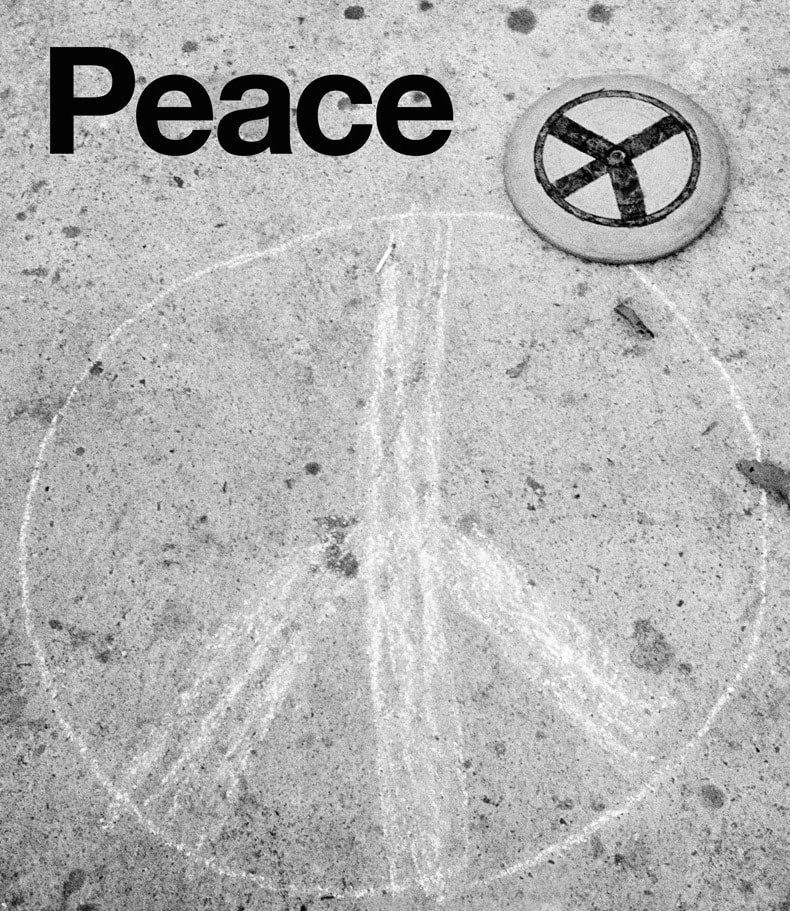 Peace is the latest book, and accompanying exhibition, from RAP – Reel Art Press. Some 59 years after the peace symbol was created, this never-before-seen collection of works by photographer Jim Marshall is truly remarkable. And it could not have come at a more poignant time.
Marshall, one of the most celebrated photographers of the last century, is best-known for his pictures of rock-and-roll royalty from the 1960s onwards. Though he also enjoyed a rock-and-roll lifestyle, he always saw himself as a photo-journalist and in between music assignments would document the street life of ordinary people. Peace is Marshall's personal archive of the peace symbol.
The symbol was created in 1958 by Gerald Holtom for the British Campaign for Nuclear Disarmament. It spread quickly to America, going on to become globally recognised. Marshall's pictures, taken primarily from 1961 to 1968 across the US, show its influence – from the New York subway to peace rallies on the West Coast.
A  brilliant social record, the book has  a forward by Peter Doggett and afterword by Joan Baez. You can catch the exhibition now at t H.M. Electric Gallery, N1 7R until 24 September. We can't recommend them highly enough.