Rock'n'Roll on Stage with Ops&Ops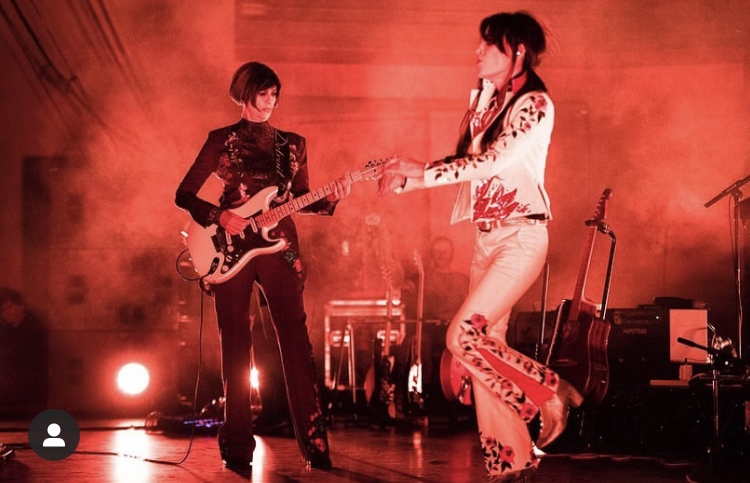 Rock'n'roll style is at the root of our brand, so we're always thrilled to see our shoes and boots on stage. While we are hoping that tours and gigs will come back soon, we thought we'd look back to times when Ops&Ops got in on the act.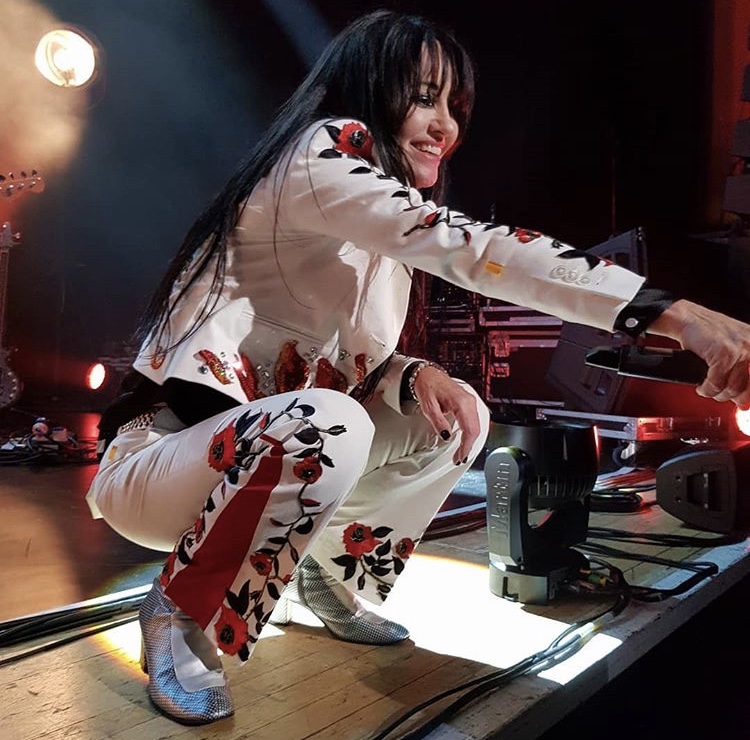 Siobhan Fahey, who came to fame with Bananarama, got her first pair of our No12 boots before dashing home to LA. On a return trip to London, she swung by our shop (RIP) to restock and get multiples of the No16 style too. She took the Silver Duo along on last year's Shakespears Sister tour — we loved seeing them paired with a Nudie suit!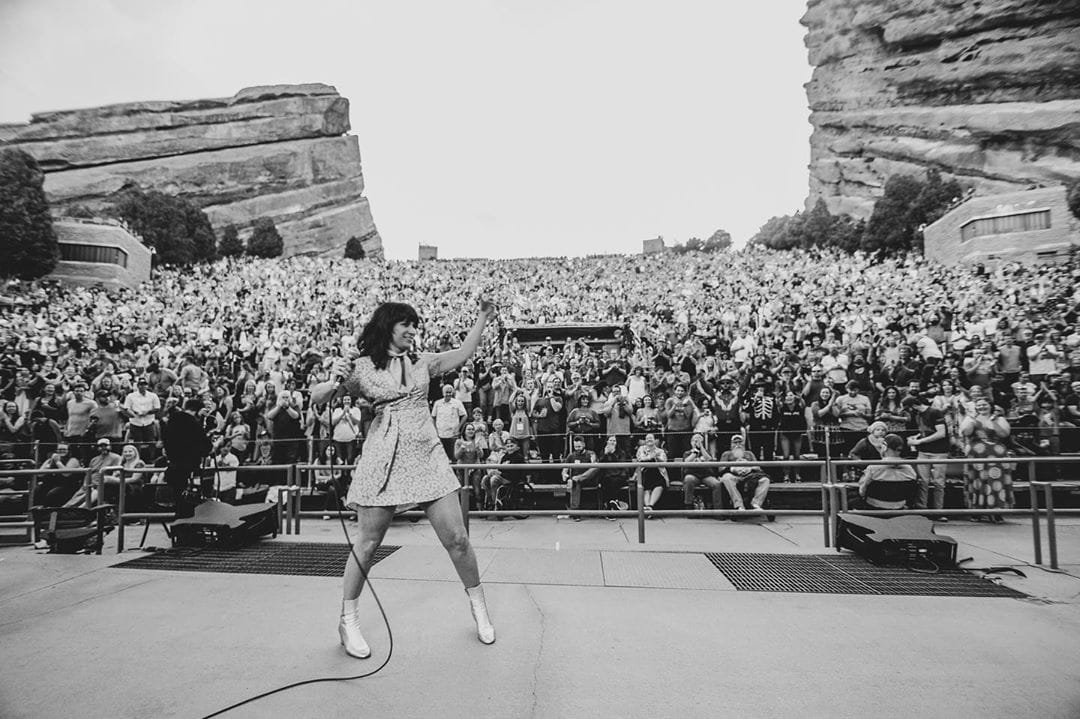 Nashville-based Nicole Atkins also fell for Silver Duo and wore them for her performance with at Colorado's glorious Red Rocks Amphitheater. Maybe it's a stretch to say they stole the show but they certainly look at home up there.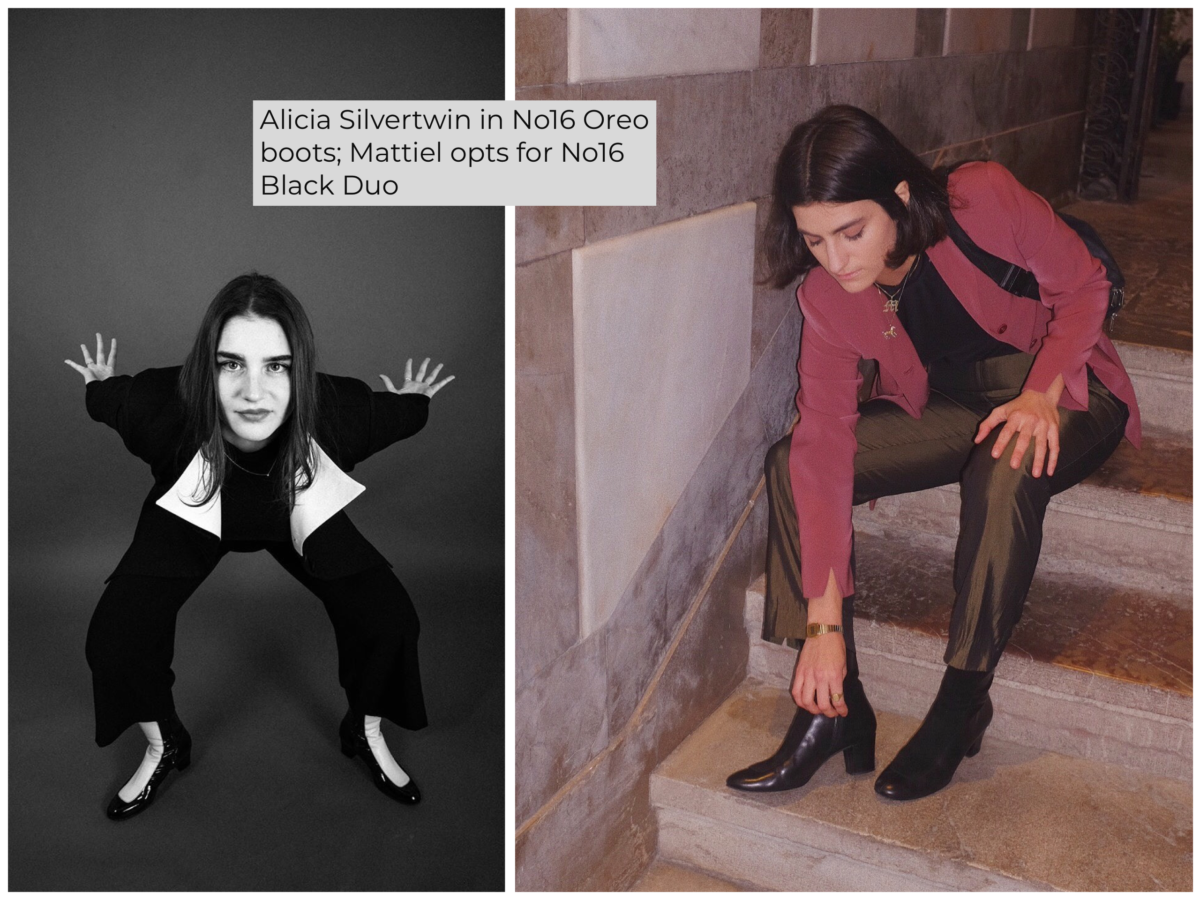 We had the pleasure of first seeing Mattiel, one of the Heavenly's best recent signings, when she played the Social a couple years ago. The No16 boots in classic Black Duo suited her style, while rising young musician Alicia of Silvertwin – who we met when she popped into our shop – selected this boot in black-and-white Oreo.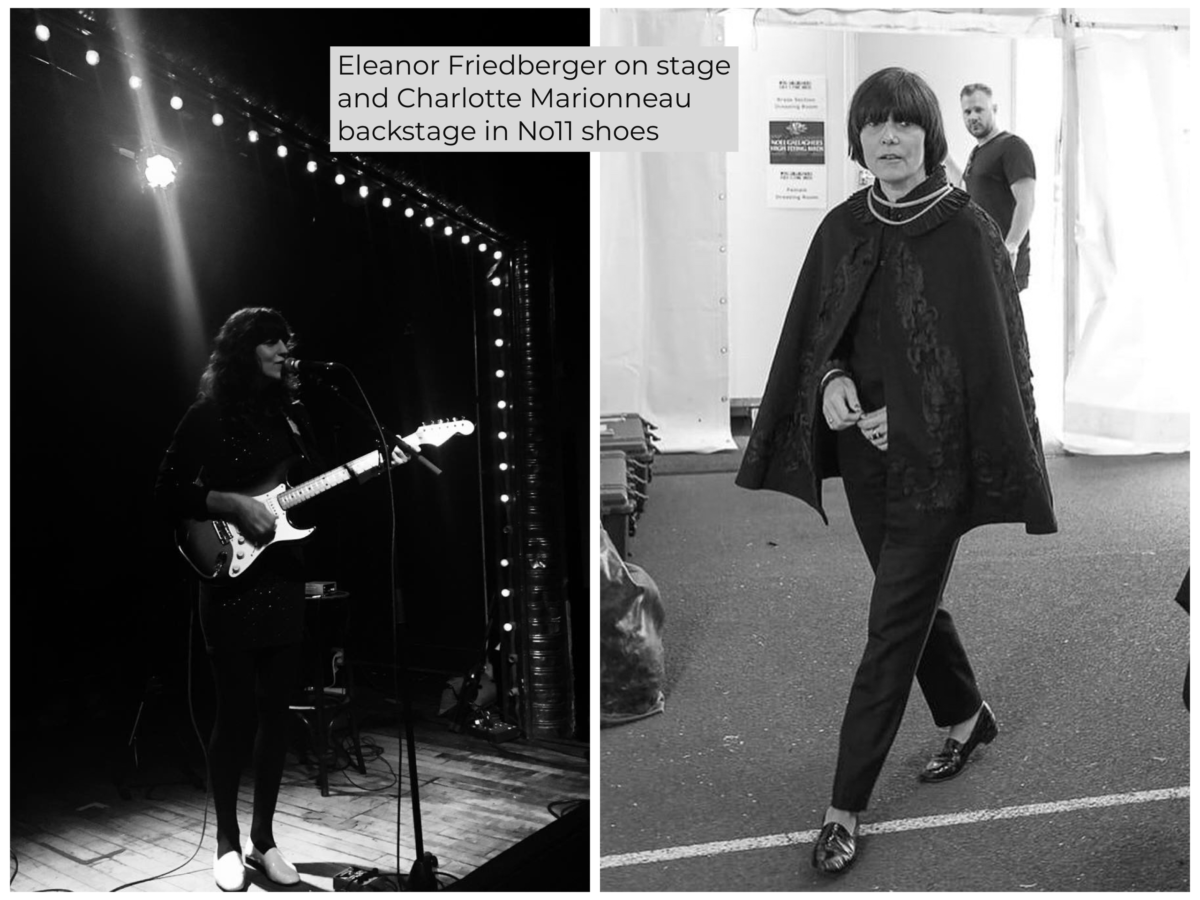 We've been friends and fans of French psych musician Charlotte Marionneau long before her band Le Volume Courbe's Born To Lie appeared on the Killing Eve soundtrack. When she picked up scissors (among other instruments) for a worldwide tour with Noel Gallagher's High Flying Birds, she also took along Ops&Ops No11 shoes. Not that the block heels don't work in more intimate venues. Singer-songwriter Eleanor Friedberger chose them for her low-key acoustic nights.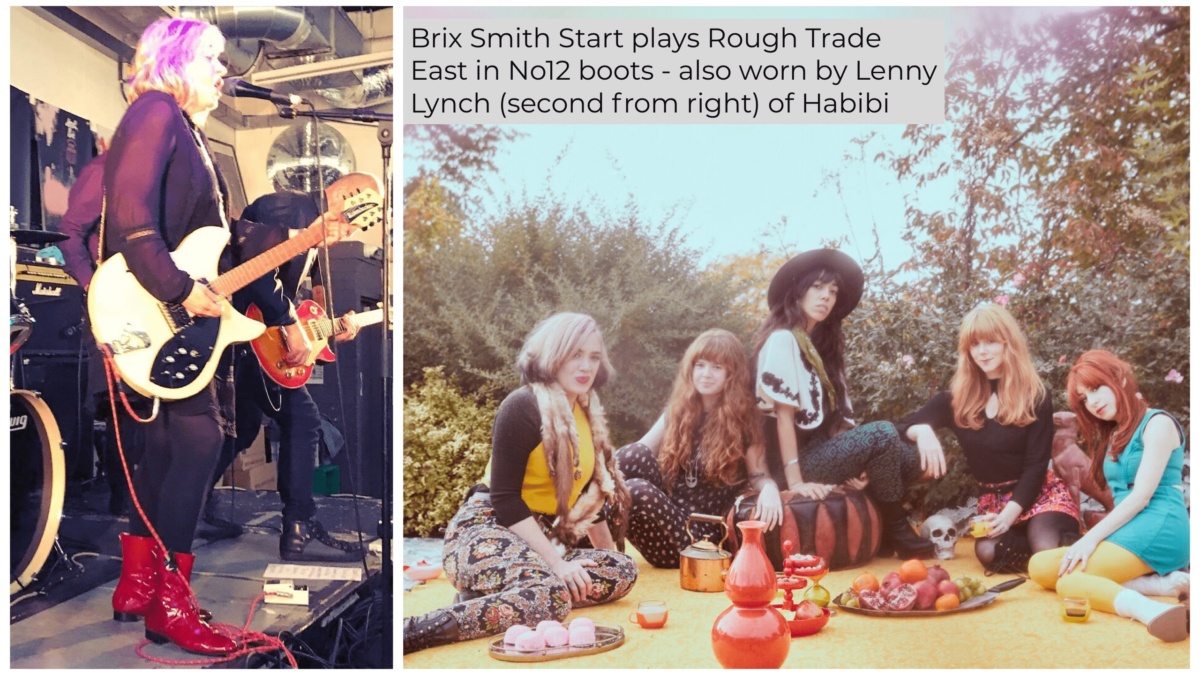 Our No12 go-go style boot has made a few outings too. One-time member of The Fall Brix Smith Start took them to the stage when fronting her new band Brix & the Extricated. So too did Lenny Lynch, guitarist with New York 60s-influenced Habibi.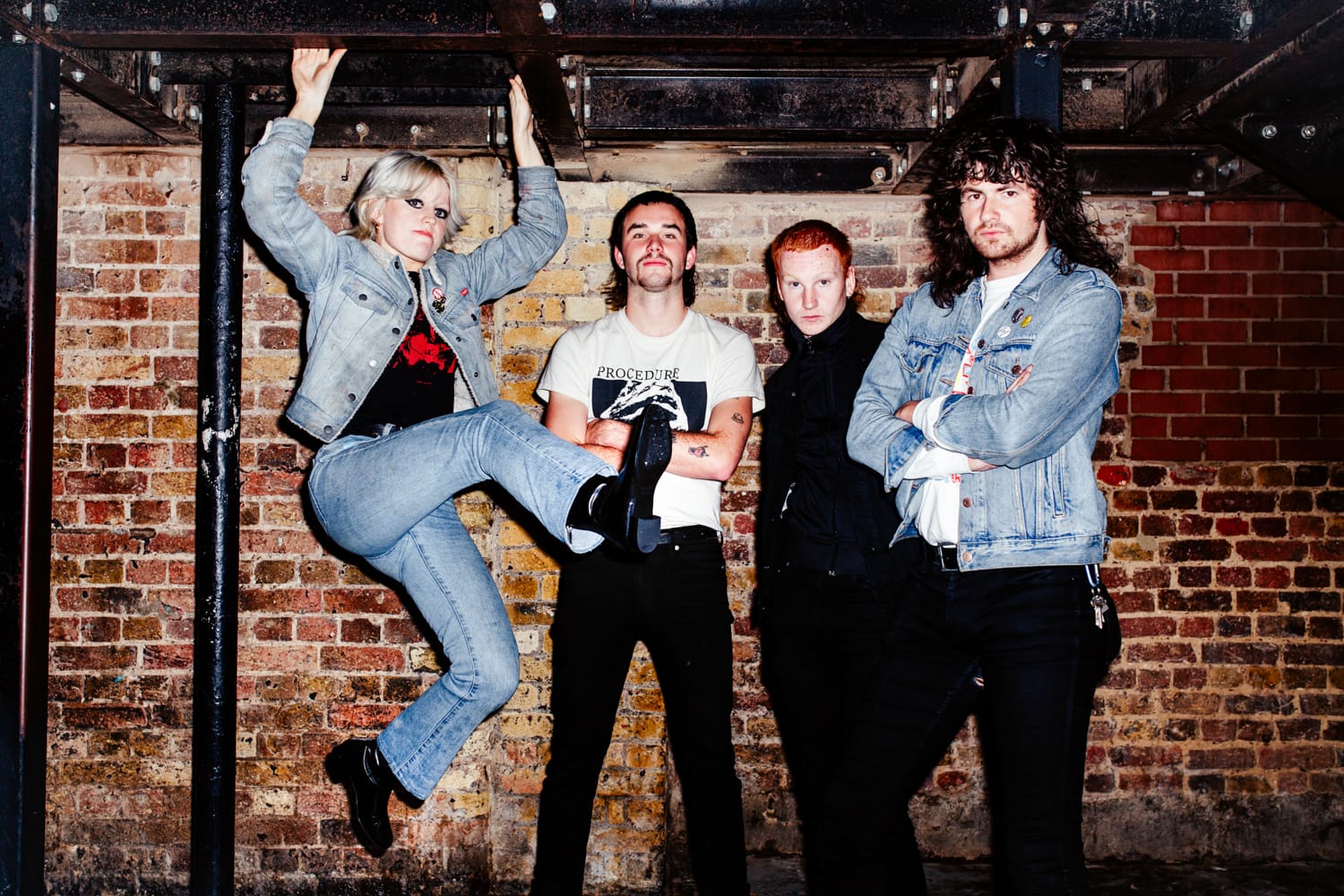 Amy Taylor, fiery frontwoman of Amyl and the Sniffers, is ass-kickin' ready in No12 Classic Black. The Australian punk rockers (Damaged Goods label-mates with Teri, but that's another story) are pictured here (thanks Andy Ford) before their knock-out show at Heaven last year.
Inject a little rock'n'roll into your own everyday wardrobe with these styles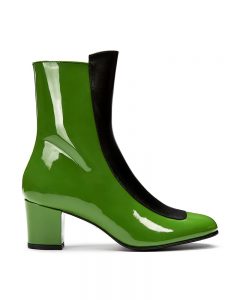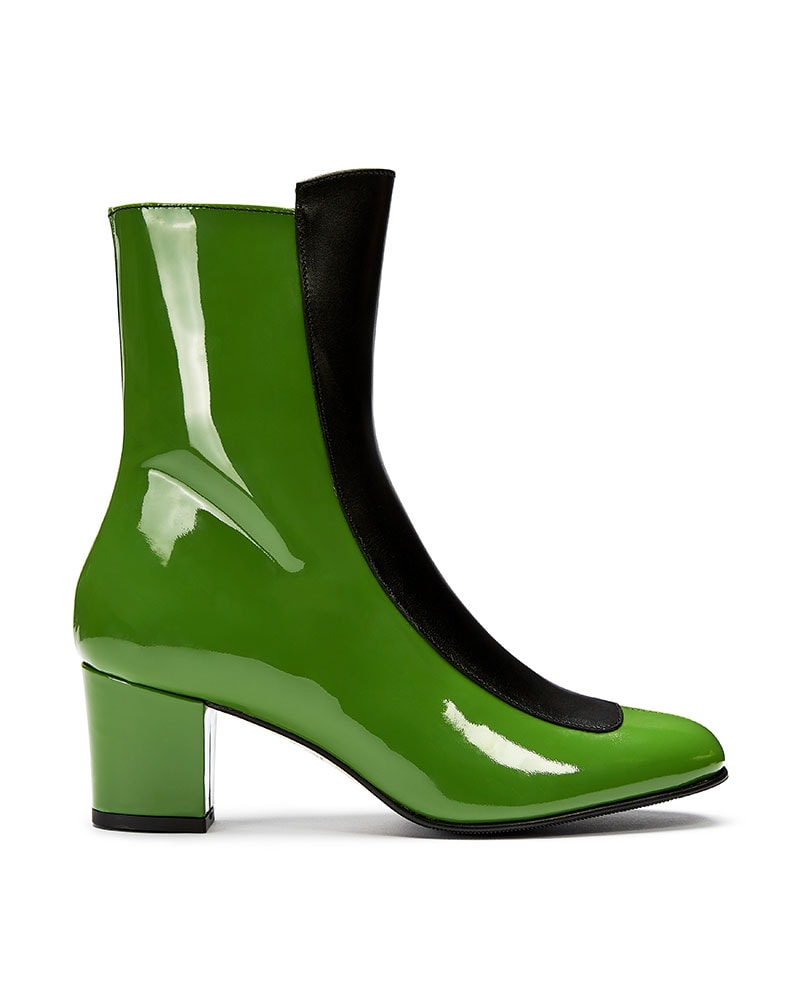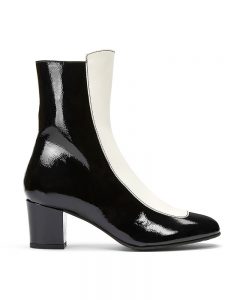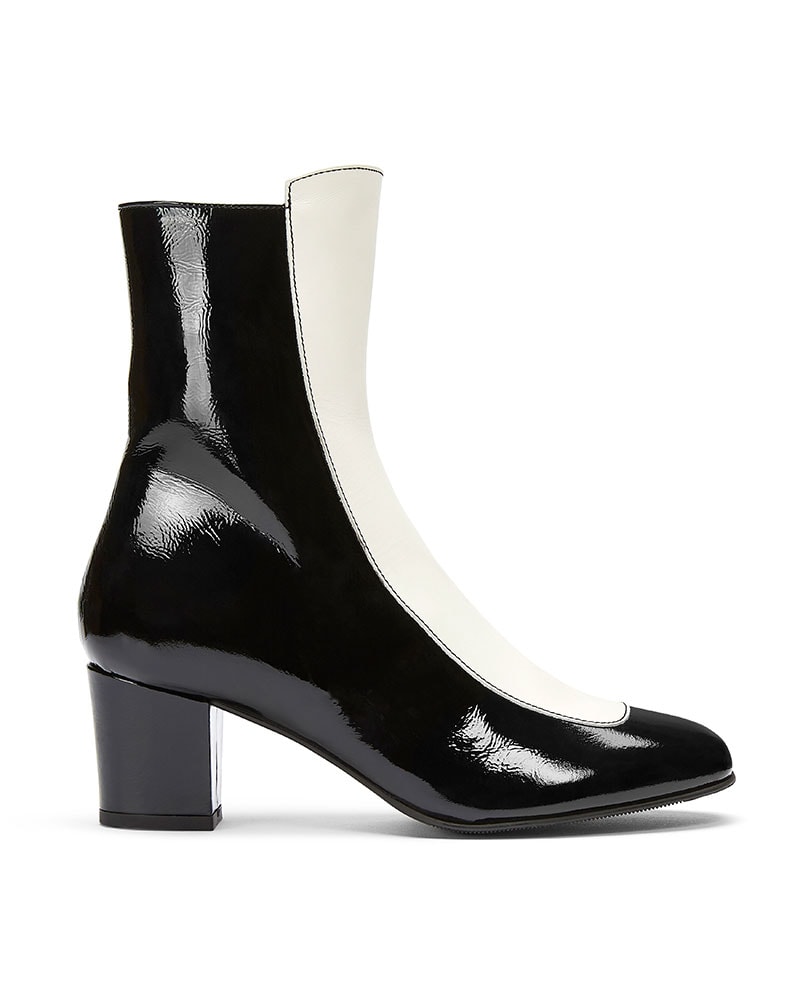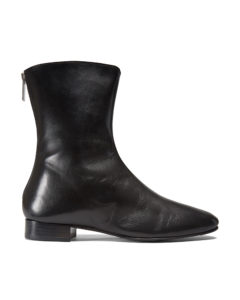 And see below for more info on these exceptional women and their tunes to add to your soundtrack! 
Eleanor recorded with her brother Matt as Fiery Furnaces for their first release in 11 years (it's been over 15 years since Teri and her old band the Dirty Burds shared a bill with FF in Camden, but that's another story). It's out on Third Man.
Nicole went to the legendary Muscle Shoals Sound Studio to lay down tracks for her latest album, Italian Ice, collaborating with musicians including Spooner Oldham and our mutual friend Jim Sclavunos of the Bad Seeds. Find it on her site — where you can even get a personalised version and find goodies like a puzzle of her Red Rock performance (yes, wearing our boots!).
Mattiel will be performing the Feed The Fam virtual music festival on 18 October, in aid of Atlanta's hospitality community. Friends across the Atlantic and insomniacs on this side can register here to stream.
Before Brix made a welcome return to music-making with the Extricated (whose latest release was Super Blood Wolf Moon), she wrote about her history with Mark E Smith and the Fall in The Rise, The Fall, and The Rise.
Charlotte turned the tables by getting Noel Gallagher to play on her new Le Volume Courbe EP, Fourteen Years, out next month. Watch the cool video here.
We're especially missing the rush of an Amyl and the Sniffers show. They've released a Live At The Croxton EP to give you a taste.
In time for Christmas, Shakespears Sisters release a box set of their complete London Records collection. See how well Siobhan moves in our boots at their Brighton performance, included on DVD.