The Man With Two Names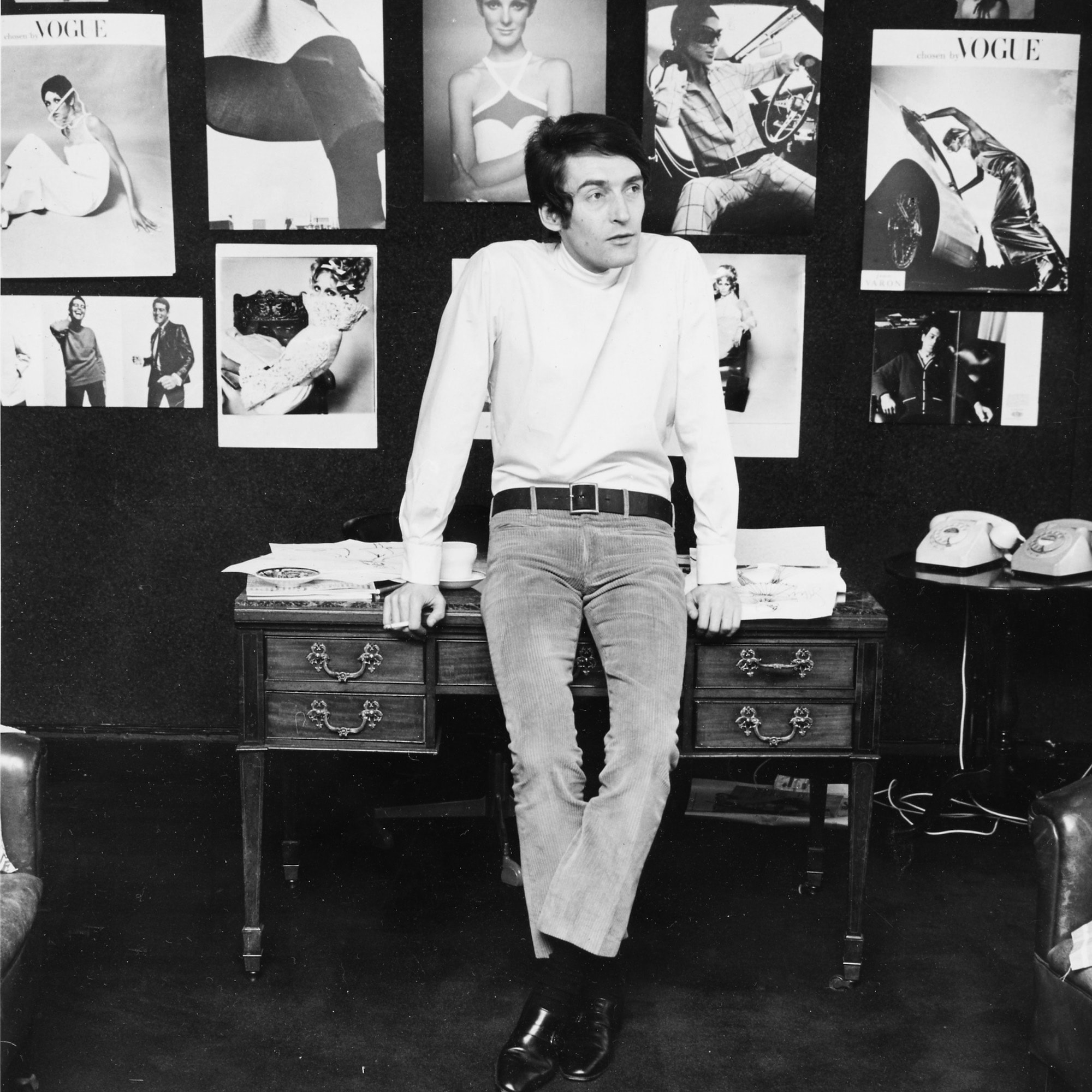 The man with two names. Is he John Bates or Jean Varon? He is of course both, one of Britain's most influential designers, ever, and one of Ops&Ops favourites. It is easy to see why.
The shortest mini skirts and dresses, trouser suits and catsuits, cut-outs, op-art black and white, matching coats and dresses, dresses and tights, and sheer and futuristic fabrics, he designed them all, created even – he tops the who-invented-the-mini-skirt list. He was making plastic garments as early as 1962.
With no training, John Bates worked for Herbert Sidon of Sloane Street and was a fashion illustrator before opening Jean Varon, aged just 21, in 1959 – he chose the French moniker Jean to chime with fashion's love of all things Parisian, and Varon as there were no other names listed under 'V'.
Championed by Vogue's Marit Allen, his design won dress of the year in 1965 and he designed her wedding dress – a white gabardine and silver PVC dress and coat, and big inspiration for our White Gold No10s – for the following year.
He is probably remembered most for his Avengers collaboration – his designs for Emma Peel turning the spy series into a one-woman catwalk. It was for the shortest time, half a series just, but so striking were the costumes they have become synonymous with the show. They were copied and mass produced, available in the high street, weeks after showcasing on TV.
Like all visionaries, he moved on – towards a more floaty, feminine vibe – in the 1970s, working under both Jean Varon and John Bates labels. He left the industry in the 1980s, retiring to Wales where he paints.
His is not the first name, or names, that spring to mind when talking of 1960s fashion and trend innovation. And that is so so wrong. He was far more than a designer, he was an innovator, an instigator, quixotic and genius.