Camouflage: Dazzle not Disguise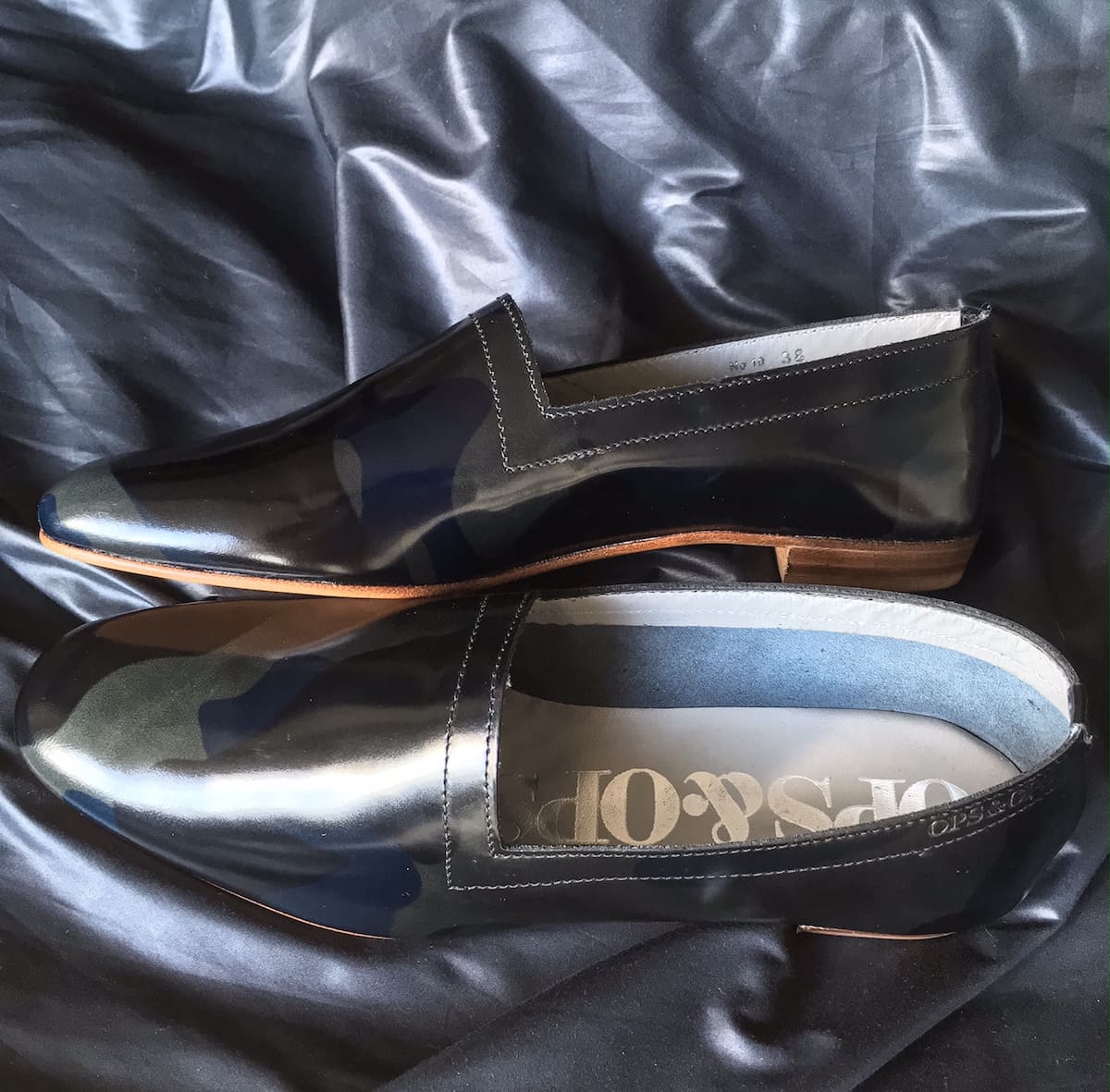 Camouflage comes in many disguises. Military. Animal. Plant. Colours too, from khaki, tan and green through black, white and fawn, to blue, greys and black – just like our Camo Blue No10s.
Designers have favoured camouflage for decades. Leopard prints have been popular since the 1920s, reaching their zenith in the 1960s when Jackie O was a fan. Salvador Dalí wrapped himself in zebra print back in the 1930s and Andy Warhol, Bruce Weber and Versace all paid homage.
Victorian palm house motifs and foliage and Art Deco palms proved a huge inspiration for House of Hackney and their Palmeral pattern used both in clothes and furnishings. But it is military garb that springs to mind first when talking camouflage.
Camo was introduced by the French at the start of the 20th century, a move away from their swanky regal attire. It was adopted by the US forces soon after, who based their first colourway on Abbott Thayer's 1909 book Concealing Coloration in the Animal Kingdom. Successive prints have names like Woodland, Tigerstripe and Chocolate Chip.
It wasn't restricted to clothing. Ships were 'dazzled' as a form of camouflage during the first world war, and Op Art got in on the act with matching clothes, furniture and cars decorated.
Camo hit Civvie Street in the late 1960s, worn by the counterculture movement rallying against the war in Vietnam. It never really went away.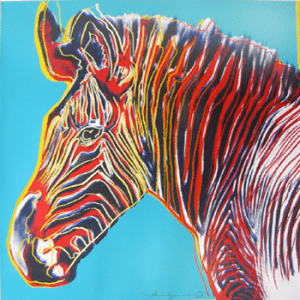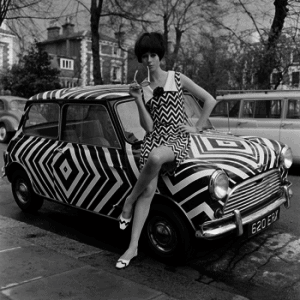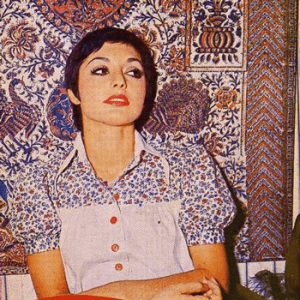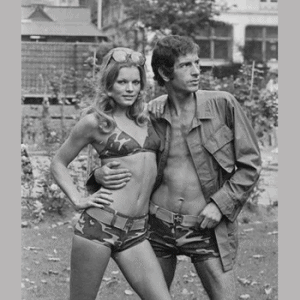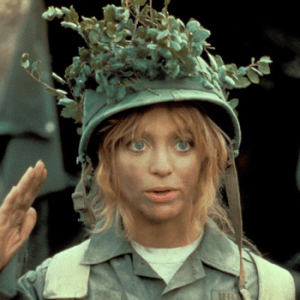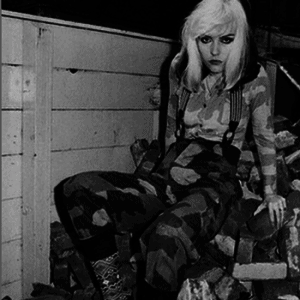 Dipping in and out of fashion, from street to couture, it has survived. Sent down the catwalk by designers such as John Galliano, Jean-Paul Gaultier, Valentino – who turned it red and fluoro – and Rei Kawakubo, it's been worn by stellar stars from Liz Taylor to Blondie to Kate Moss. Today camouflage is worn not to blend in but to stand out.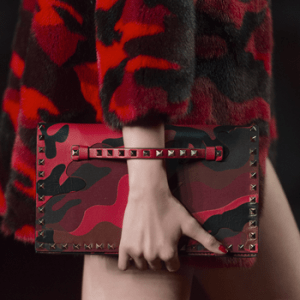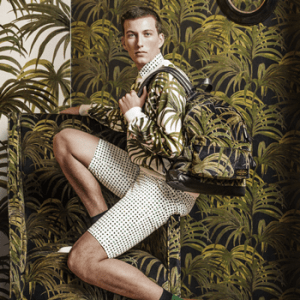 Ops&Ops Camo Blue elevates the classic print to another level. In subtle swirls and shades of blues, blacks and greys it is cool but dressy, debonair but laid-back and smart-as when casual is not an option. More prominent in the light, the pattern ebbs in the shade and no two pairs are the same. In top-quality brushed leather, these are shoes to dazzle not disguise and on the money as the festival season gets into full swing.