High Up on the Roof Top in Ops&Ops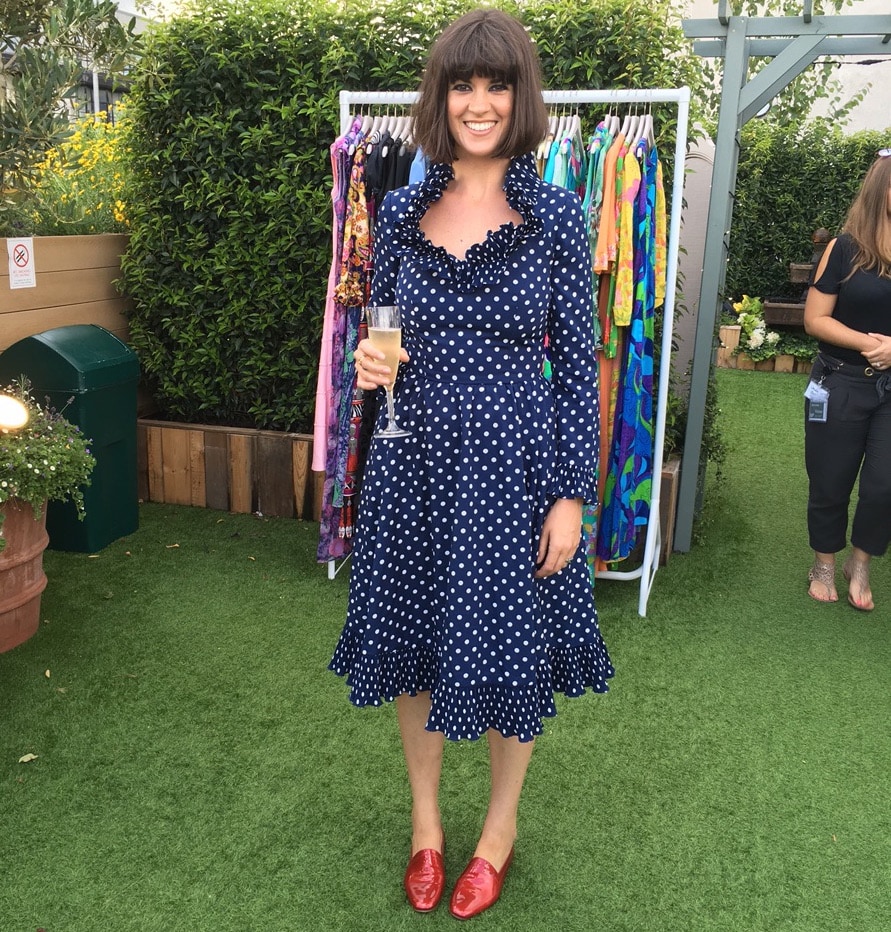 We stopped by Dawn O'Porter's roof-top fashion pop-up on Wednesday evening and had a ball at an event to raise money for Breast Cancer Care at the wonderful Gardening Society.
DJ Gemma Cairney got the party started with some great music as guests were treated to ice-cold fizz and delicious nibbles – courtesy of B.O.B's Lobster. But best of all were the racks and rails of BOBbyDOP's classic collections and vintage-tastic clothes to try and buy! Dawn looked fabulous in a navy polka-dot dress and Bumper Car Red Ops&Ops, and she worked tirelessly styling and helping people choose the right outfit – her knack of knowing what will suit and fit perfectly in seconds is uncanny.
Lots of Dawn's glamorous friends, including actress Ophelia Lovibond, in Bumper Car Blue No10s, Edith Bowman, Caroline Flack and The Tootsie Rollers turned up to show their support for the #BobOnUp event up on the roof-top at John Lewis, Oxford Street. The roof has been transformed into a garden with gorgeous blooms and fresh herbs, and pop-up restaurants for the summer.
A stunning location for a brilliant night. Not even a rain shower could dampen our spirits. Thank you Dawn!