You Say You Want A Revolution?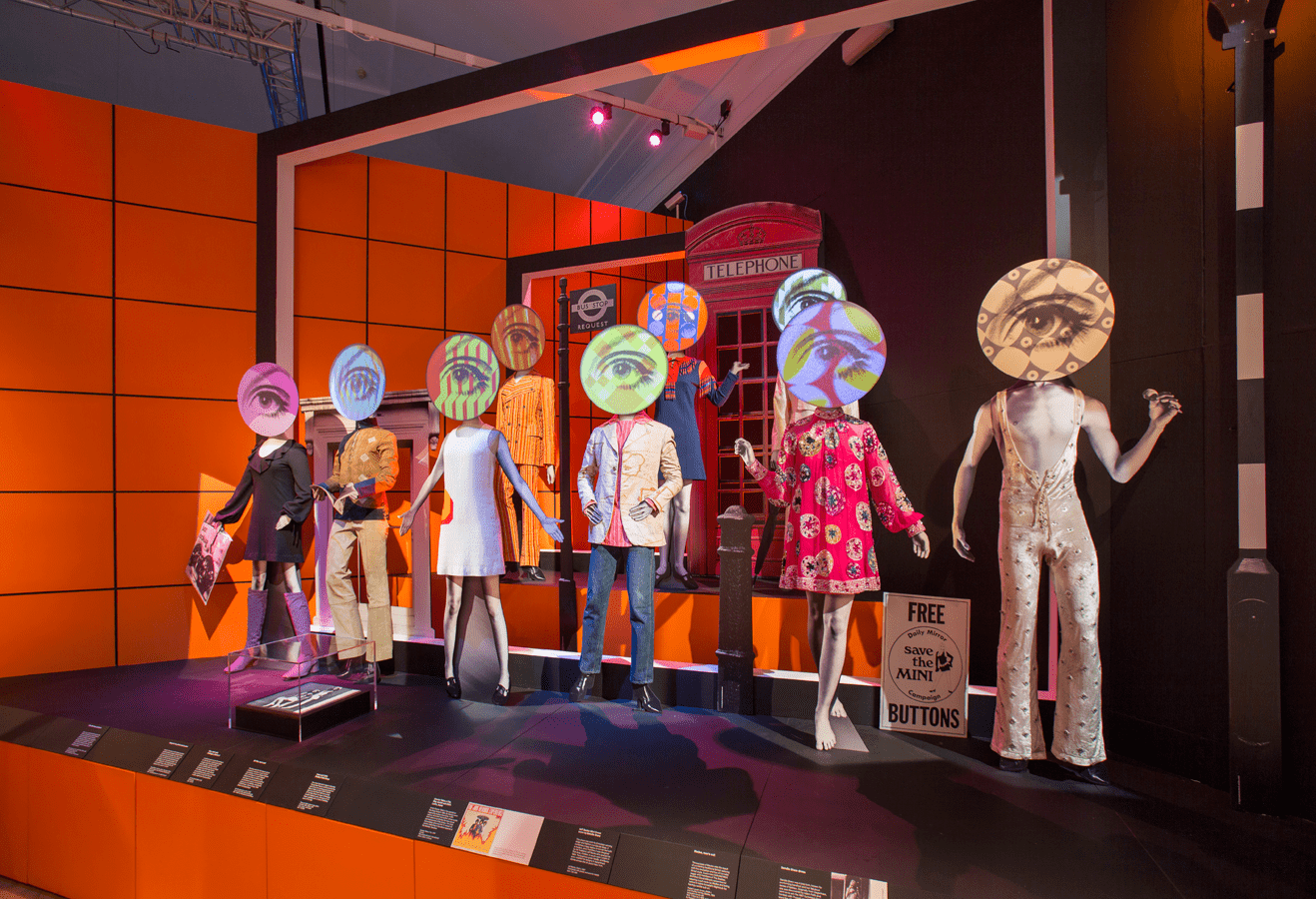 Excited? On hearing news of the V&A's latest blockbuster show You Say You Want a Revolution? Records and Rebels 1966 – 1970, we were ecstatic! It's a subject right up our street and we were thrilled to be invited along to the opening.
Laid out in six sections, with an accompanying soundtrack, it explores the political and cultural revolution of the time mostly spearheaded by youth – in 1966, half the US population was under 25, and in Britain baby boomer teenagers were in their millions.
It begins with a scene-setting collection of press cuttings, mags and pics showing how the foundations for change were laid before moving to the first room: a recreation of Carnaby Street, reflecting 'Swinging London' as a centre of fashion, music and art.
Next up is a focus on the growing counter culture of the period, psychedelia, pirate radio and underground clubs and movements, moving on to the political – Paris 68, Vietnam and the Black Panthers. Then comes consumerism, ads, credit cards and TV; festivals and music; and finally the alternate communities that grew up on the West Coast of America as the decade drew to a close.
It's big. Packed with info, film and exhibits, from John Lennon's hand-written lyrics to Bill Anders space suit to a Pierre Cardin original. There are 250 album covers, displayed as a continuous border linking each room, borrowed from John Peel's collection. But it is not just the famous who are represented, and it's memorabilia from regular folk and the smaller details that are the most  fascinating.
It is so vast, with so much to see and read, one trip – no pun intended – might not be enough and we're already thinking of a return.
Catch it if you can – there is plenty of time it runs to 26 February 2017.